Jeremy Hunt has not only kept his job as Health Secretary but has had "and Social Care" added to his title and by the looks of things is very pleased with himself.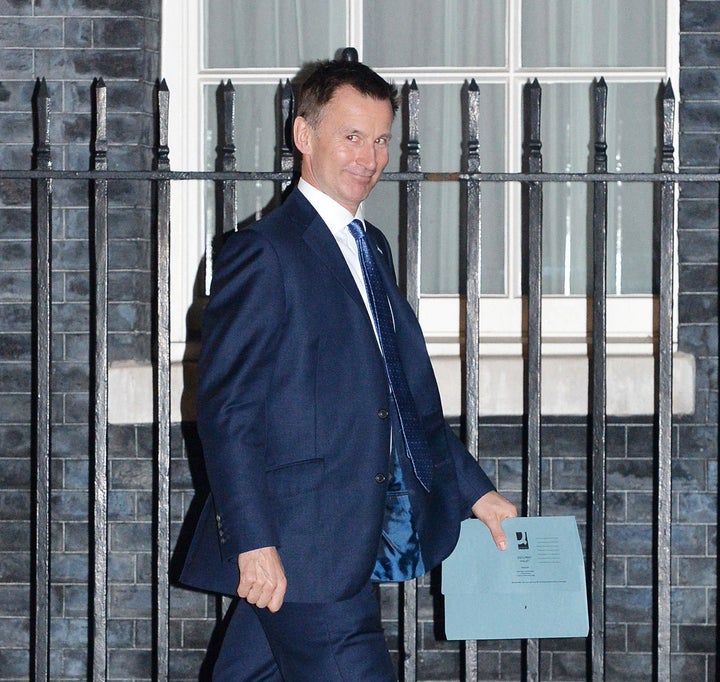 Some reports of what was a shambolic reshuffle from the very beginning have suggested the new longer title wasn't quite what Theresa May had in mind when she invited Hunt to 10 Downing Street this afternoon, raising one pertinent question.
Leadership woes aside, what appears to be a promotion for Hunt has caused a bit of controversy.
It had been widely speculated he could be moved sideways to a different department as the Government comes under increasing criticism for the severe winter pressures on the NHS which have seen thousands of operations postponed.
Instead, he's been given even more responsibility.
One group who don't appear to be feeling sorry for him are the NHS staff who took to Twitter to voice their disapproval, one of whom was hoping for an early birthday present.
Alas, she was to be disappointed.
Even those who haven't entered the care sector proper were dismayed.
Hunt was also criticised for not attending an urgent question tabled by Labour shadow health minister Jonathan Ashworth, who accused the government of failing to take proper action to address increased pressures on the NHS.
Instead Conservative health minister Philip Dunne answered by saying most hospitals have seats' for patients who can't be found a bed in an emergency.