A student nurse was shocked to learn her headaches were caused by a rare brain condition that almost made her go blind.
Jess Boxley, 22, struggled to sleep because of the extreme headaches, nausea and vision loss in October 2016.
At first, she thought she may have slept awkwardly, because of the neck pain.
But when she struggled to see, Jess, of Tipton, near Dudley, was sent straight to A&E, where she was diagnosed with idiopathic intracranial hypertension (IIH), a condition caused by excess fluid around the brain.
The condition, which mainly affects women in their 20s and 30s, could have caused Jess to lose her sight completely had it not been detected.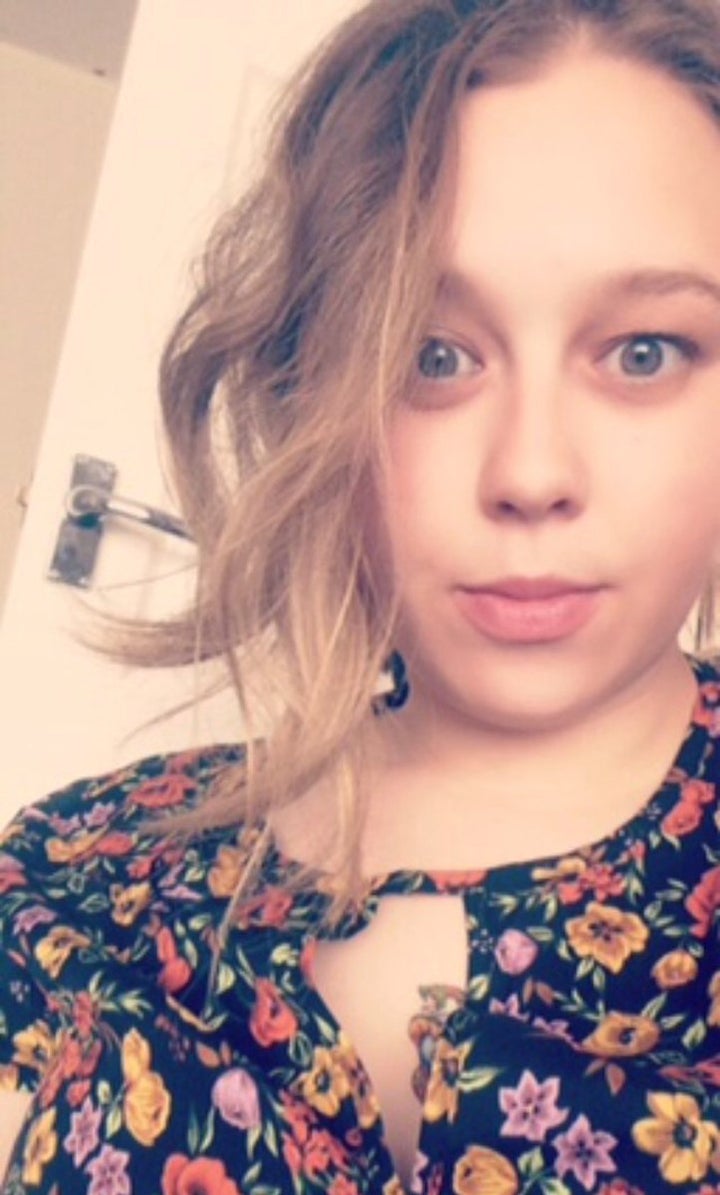 "Sometimes everything would go completely black for 10 seconds, and I wouldn't be able to see," she said.
"I joked to my mum that I was going blind. But over the next few days it got worse. The pain spread down into my neck, too.
"I thought I'd slept in a funny position, or that there was a draught. But then I developed really bad headaches, like migraines. I took paracetamol around the clock, but I realised it wasn't going away."
In October last year, Jess started having an excruciating pain in her left eye and lost some vision. Soon the pain had spread to her neck and head.
Studying nursing at Birmingham City University, Jess struggled to concentrate, could never get comfortable and had to take sick days, because of the excruciating pain.
"The headaches were like a really bad pressure. It felt like my head was going to explode. I started going to bed at 8pm every night, just to escape the pain," she said.
"But when that stopped working, when I woke up in the night unable to sleep, I knew I really needed to do something."
Making an appointment to see her GP, Jess was told she needed to go to an optician straight away.
"I saw an optician at Specsavers in Dudley and I could just tell that something wasn't right," she said.
"The optician did some routine tests and took a picture of the back of the eye."
Referred straight away to Birmingham City Hospital, Jess recalled: "My boyfriend William Jones, 27, who works at City of Wolverhampton College, took me to the eye department.
"But they sent me in an ambulance to the accident and emergency department straight away. They said it wasn't safe for me to walk the small distance between the departments.
"By this stage, I'd really gone downhill. My head was pounding and heart rate was going mad.
"I may have looked like a well woman in her 20s, but I felt awful inside. It was really scary as I had no idea what was wrong with me."
Once in the main accident and emergency department, Jess was triaged before undergoing a 2am CT scan.
The next day Jess, whose mum Jo Boxley, 46, who works in a pharmacy, was with her, was seen by a neurologist.
She was diagnosed with idiopathic intracranial hypertension (IIH), a condition caused by excess fluid around the brain.
"They said I had a swelling of the optic nerve and that IIH leads to a build-up of pressure, which can result in symptoms like headaches, loss of vision, fainting and nausea, like I had," Jess explained.
"I researched it and found out it could be life-threatening if it's not treated.
"It was a huge shock to me. I knew the headaches were bad, but I never thought it could be such a serious brain issue."
Jess had a series of lumbar punctures, where a needle is inserted into the lower part of the spine to remove the excess fluid from her brain and relieve the pressure.
Kept in for five days to be monitored, the procedure was declared a success and she was discharged.
She is now having monthly check-ups at the hospital.
Jess said: "This has made me realise the importance of regular eye tests, it literally saved my sight."
Hussnan Ejaz, optometrist at Specsavers in Dudley, said: "After conducting a series of routine tests and using the digital retinal camera, I could immediately tell something was wrong with Jessica's optic nerve.
"I detected a significant amount of swelling, which can be life threatening if not treated.
"Jessica's story serves as a reminder that an eye test is a valuable health check for everyone, no matter what your age.
"We're so pleased we could help Jessica, her story is quite rare but cases like this do happen and it's important that people don't neglect their eye health, because opticians can pick up a range of conditions through examining eyes.
"If you're experiencing any unusual symptoms, please pop in straight away and see your optician."