A Conservative councillor has been suspended and faces expulsion over a post he made about a fundraising campaign to honour Labour MP Jo Cox.
A Facebook post made from an account believed to belong to Dominic Peacock revealed a link to a story about the memorial fund set up in the MP's memory and was accompanied by the caption: "I've just donated the steam off my piss!"
Peacock then went on to defend the post, claiming he was "sick and tired" of Cox's death being "used against the Brexit cause."
Former aid worker Cox was a passionate campaigner for Britain to stay in the EU.
But on Tuesday afternoon Peacock was suspended from the East Riding Conservative group by leader of East Riding Council Stephen Parnaby.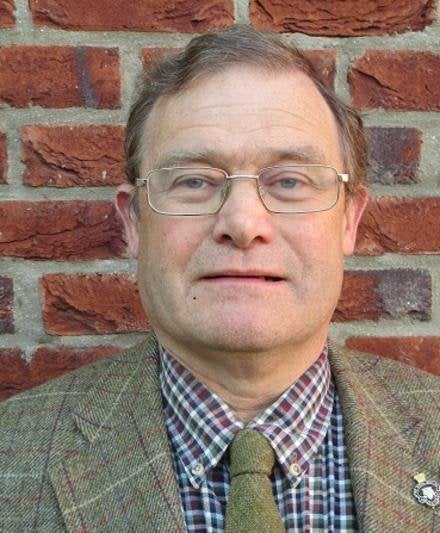 Parnaby said in a statement: "Following inappropriate and offensive comments made on social media relating to the sad and tragic death of Jo Cox MP, I have suspended Cllr Dominic Peacock from the East Riding of Yorkshire Council Conservative Group with immediate effect. I shall be reporting this to a meeting of the full Group and my recommendation will be that he be expelled.
"All people in public life, irrespective of politics should be united in condemning the fatal and dreadful attack on Jo Cox. This is not the time for inappropriate remarks, however intended, and I will not tolerate them in my group, and residents should expect their elected representatives to act in an appropriate and compassionate way.
"I will also be asking the group to make a contribution to the Memorial Fund set up in the name of Jo Cox."
Peacock, who is also a member of Beverly Town Council said: "I shouldn't have used those words or that language… Clearly I shouldn't have put out a statement that was so sharp. I should have thought. I think the words are 'tired and emotional.'"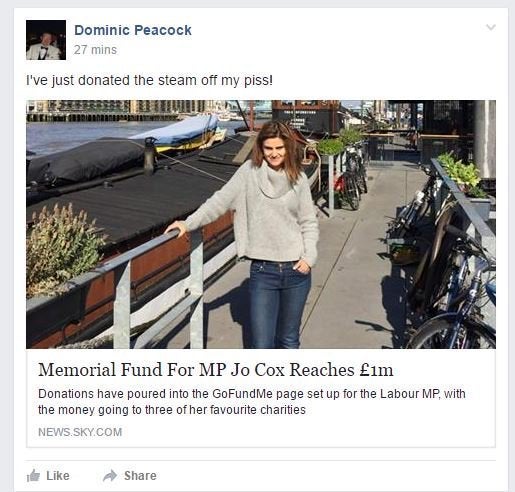 Cox, a mother-of-two, was shot and stabbed outside her constituency surgery in Birstall, near Leeds, on Thursday.