The pensioner who intervened to try and protect MP Jo Cox has been revealed as a hero from a mining disaster in the same area.
When Cox was fatally shot and stabbed outside her constituency surgery in Birstall, West Yorkshire on Thursday afternoon, Bernard Carter-Kenny, 77, jumped from his car and was stabbed while trying to disarm her attacker.
Carter-Kenny, who remains in hospital for treatment for "non life threatening" injuries to the abdomen, is a former member of the Gomersal Mines Rescue Brigade, which was part of efforts to rescue seven miners trapped below ground in the 1973 Lofthouse Colliery disaster.
In March of that year, the miners became trapped underground due to flooding. The effort to rescue them lasted six days but ultimately failed. Only one of the miners' bodies was ever recovered.
Speaking on the 30th anniversary of the mining disaster, Carter-Kenny told The Yorkshire Evening Post: "It was rough. The conditions we had to work in were rough. I've never seen conditions like it and I never want to see them again. It was very bad.
"You were up to your neck in water and breathing apparatus was needed because there was a high percentage of gas.
"But we went on with it because you ought to do. It was your duty to try and help them and it was sad when it had to be called off."
Neighbours described Carter-Kenny as a private, unassuming man who kept himself physically fit, swimming regularly.
One neighbour told The Telegraph: "He doesn't want any fuss, but he's a very brave man ... I'm just shocked, I saw it all yesterday and a man lying on the floor in the sandwich shop. I didn't even realise it was Bernard."
Speaking in Birstall where floral tributes have been laid, Cox's sister Kim Leadbeater praised Carter-Kenny, calling him "an amazing man".
Thomas Mair, 52, has been charged with Cox's murder.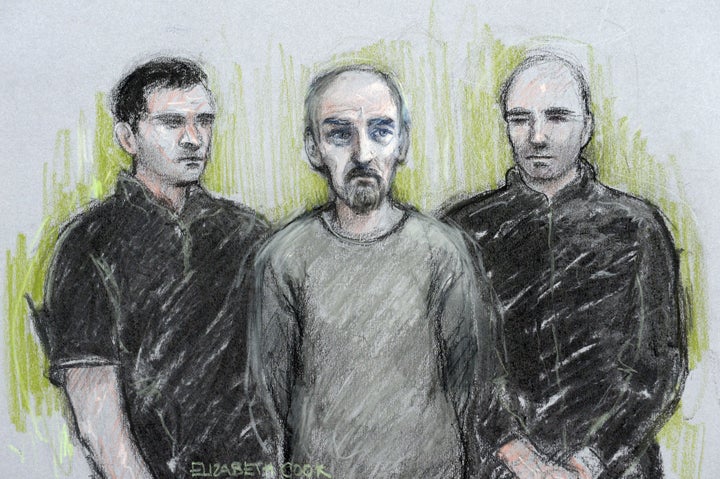 As well as murder, he is also charged with grievous bodily harm, possession of a firearm with intent to commit an indictable offence and possession of an offensive weapon.
Mair wore a grey jumper, tracksuit bottoms and black shoes and was handcuffed to a guard in the dock during the hearing.
He did not enter a plea and was remanded into custody before his next court appearance at The Old Bailey on Monday.