Jo Cox's very life was a "demonstration against despair", Jeremy Corbyn has said.
MPs filled the Commons chamber on Monday afternoon to celebrate the life of the Labour MP, who was killed on Thursday.
Two roses, one white and one red, were left on Cox's preferred seat on the green Commons benches.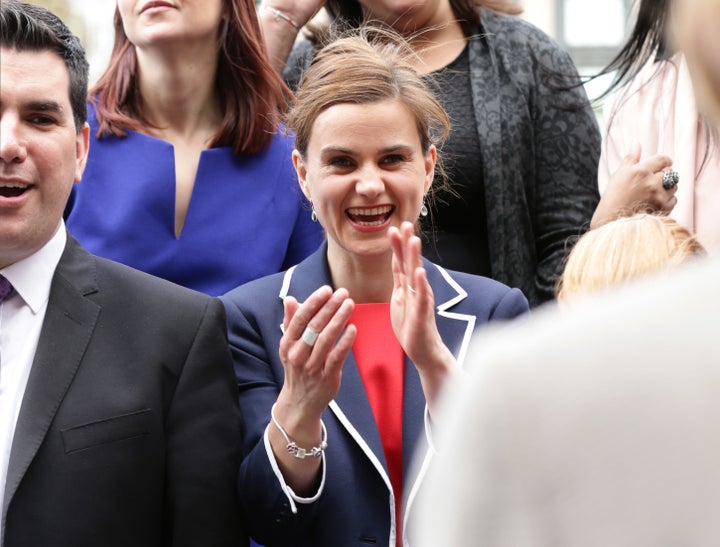 Addressing the chamber, Corbyn said Cox "spent her life serving and campaigning for other people".
"We have lost one of our own and our society has lost one of our very best," he said.
"The horrific act that took her from us was an attack on democracy and our whole country has been shocked and saddened by it."
"Jo Cox didn't just believe in loving her neighbour, she believed in loving her neighbour's neighbour. She saw a a world of neighbours. She believed every life counted equally."
The Labour leader added: "Her community and the whole country has been united in grief and been united in rejecting the well of hatred that killed her in what increasingly looks like an act of extreme political violence. We are all filled with sorrow for her husband Brendan and her young children.
"They will never see her again but they can be so proud of everything she was, all she achieved and all that she stood for. As are we, as are her parents, as is her sister, and her whole wider family. Jo would have been 42 this Wednesday, she had much more to give and much more she would have achieved."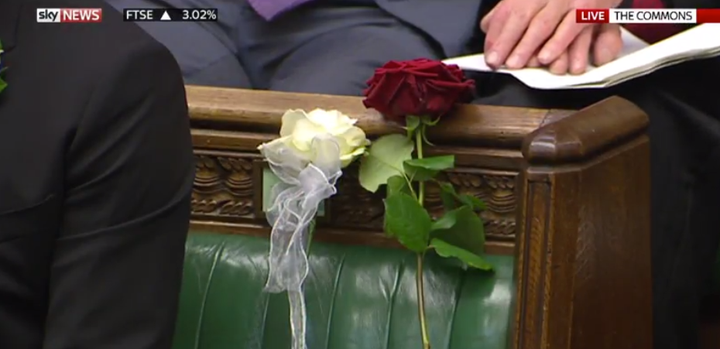 Parliament was recalled specifically today so MPs could speak about their memories of Cox.
David Cameron said "quite simply there are people on this planet today who are only here and alive because of Jo".
Introducing the tributes, Commons speaker John Bercow described Cox as "caring, eloquent, principled and wise".
"Above all she was filled with and fuelled by love for humanity. Devoted to her family and a relentless campaigner for a equally human right and social justice."
He added: "Jo was murdered in the course of her duty, serving constituents in need. She fought for them. Just as she fought for others at home and abroad who were victims of poverty, discrimination or injustice.
"An attack like this strikes not only at an individual but at our freedom. That is why we assembly here both to honor Jo and to redouble our dedication to democracy."