Back in 2014, Jo Milne captured hearts around the world when a video of her hearing for the first time thanks to cochlear implants went viral.
Now, in BBC documentary 'The Gift of Hearing' she uses her new-found fame to help deaf children in Bangladesh, where hearing aids are rarely available.
"Hearing aids have enabled me to be who I am," she says in the show.
"I believe that all deaf people should be proud of who they are. But at the end of the day, it is a hearing world and these hearing aids have enabled me to be part of it."
Milne was born with Usher Syndrome, which is a genetic condition that affects hearing, vision and balance.
She was born deaf but in her twenties she also began to lose her eyesight. Today, she has limited vision "like looking through a letterbox".
Two years ago she received a cochlear implant - an electronic medical device - that completely changed her life.
Not only did it enable her to hear the voices of those around her, it also allowed to to reconnect with a long-lost friend.
Throughout school, Milne was inseparable from her friend Amina Khan. They formed a close bond because they were "different" - Milne found it difficult to communicate with other children while Khan was from the only Asian family in the area.
Khan got married in Gateshead when she was 16 and she and her husband soon moved to Bangladesh. The two friends lost touch, until Khan spotted Milne's video online.
She managed to track her friend down and now the pair are closer than ever.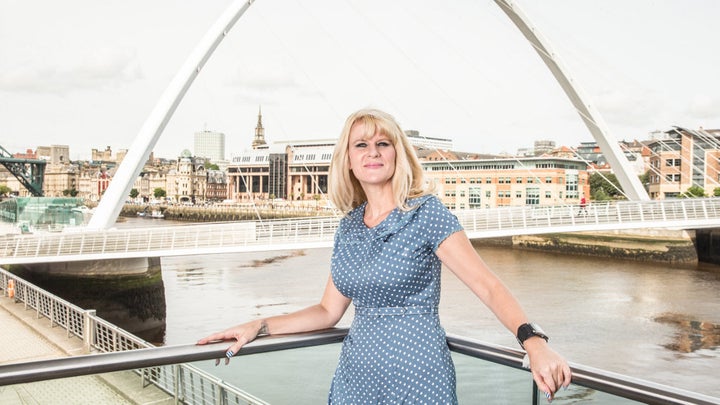 In the show, they go a mission to help deaf children in Bangladesh, who are often ostracised because of their condition.
They meet a mum who has three deaf children who says: "I don't want to take them out because it becomes a hassle. We don't go to any places."
An estimated 1.2 million children in Bangladesh are deaf and hearing aids are rarely available.
In the documentary, Milne and Khan plan to fit 500 children with hearing aids in the space of two days.
The devices are a far more basic solution than the cochlear implant Milne had fitted, but for many children, they can make the world of difference.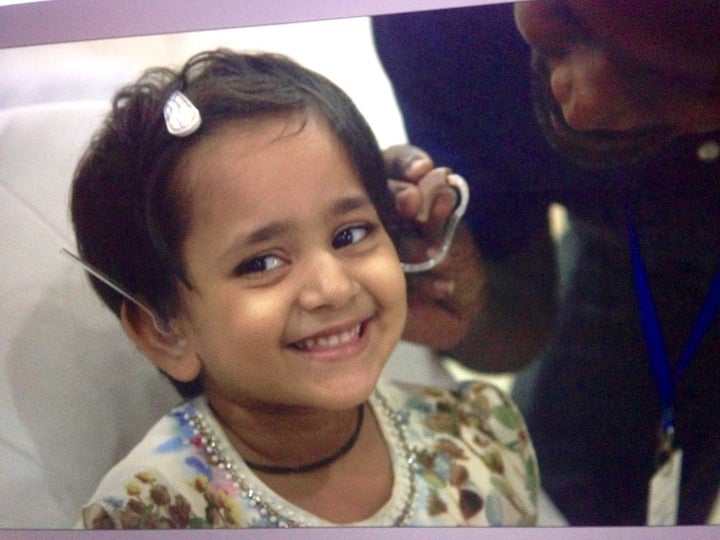 Using contacts she's made at The Hearing Fund UK and the Starkey Foundation, Milne finds sponsors (including The Osmonds) and arranges for 500 hearing aids to be delivered to Dhaka, the capital of Bangladesh.
Families queue outside the pop-up clinic in the heat to receive a fitting for their child and the devices work for most, but not all children.
The experience is emotional for all involved, because as Milne says, watching a child hear for the first time "is magical".
'The Gift of Hearing' was originally shown on 29 July on BBC One in the North East and Cumbria. It will show on 4 August at 11:05pm on BBC Two nationwide.