However, there's one particular clip doing the rounds online that has properly, properly made us chuckle.
Someone has mashed up footage of the inauguration to make it look like Shaun Williamson – yes, that's Barry from EastEnders – was performing at the ceremony.
And if we hadn't watched the event from start to finish, we'd have definitely believed this was real – at least momentarily – because honestly, nothing feels beyond the realm of possibility right now.
The hilarious clip shows Biden and others gathered outside of the US Capitol while the actor belts out Something Inside So Strong.
In actuality, Shaun performed the Labi Siffre classic at the slightly less prestigious – but no less glamorous – World Bowl's Championship in 2014.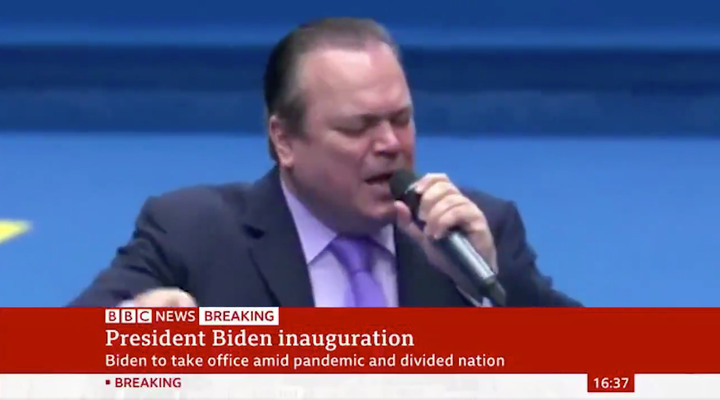 J-Lo also raised some smiles when she dropped in a reference to one of her biggest hits during her medley of This Land Is Your Land and America The Beautiful.
You can relive Shaun's moving performance of Something Inside So Strong in its original context below...