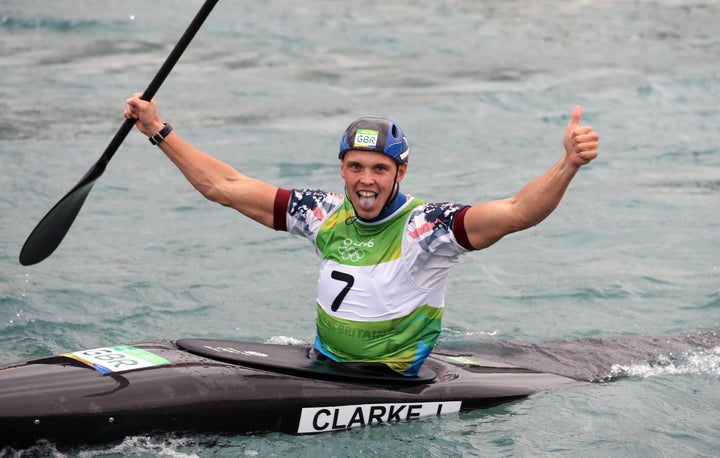 Great Britain's Joe Clarke has won a gold medal in the men's K1 at the Rio 2016 Olympics.
The 23-year-old completed the course in 88.53 seconds in a tense final.
Clarke finished third in the semi-final on Wednesday.
The gold is Team GB's second of the games out of eight medals overall.
After the agony of David Florence's last-placed finish on Tuesday, British kayaker Clarke lit up a gloomy Whitewater Stadium with the race of his life.
Clarke not only won Britain's first Olympic medal in the men's K1 since Campbell Walsh at Athens 2004 but secured gold in a time of 88.53 seconds.
Popular in the Community