Great Britain's canoe slalom gold medallist Joe Clarke has been carried aloft in his kayak in his triumphant victory parade on Monday.
The 23-year-old was lifted by the crowd of supporters from his home town of Stone, in Staffordshire, as thousands turned out to cheer him after his Olympic win in Rio, The Press Association reported.
In line with a kayaking tradition, he was hoisted along part of the route close to where he grew up, as about 2,500 well-wishers cheered him on.
Following Clarke's triumph in Rio, where he took gold by 0.17 seconds, his kayaking club's members painted its letter box and flag pole gold to honour his win.
For Clarke, it marked a victorious return to Stafford and Stone Canoe Club in Westbridge Park, where he first cut his teeth in a kayak on the River Trent.
He told the crowd that he had had "greasy food" and "a few beers" following his victory but would soon be back in the gym ready to defend his title in Tokyo in four years time.
Clarke, who said he was "overwhelmed" by the turnout, said: "I'm going again and I won't let it go again easily so, as a reigning Olympic champion I'm going to go out there and try and repeat my success."
He added: "I don't like losing so when I get back into training I want to be top dog again."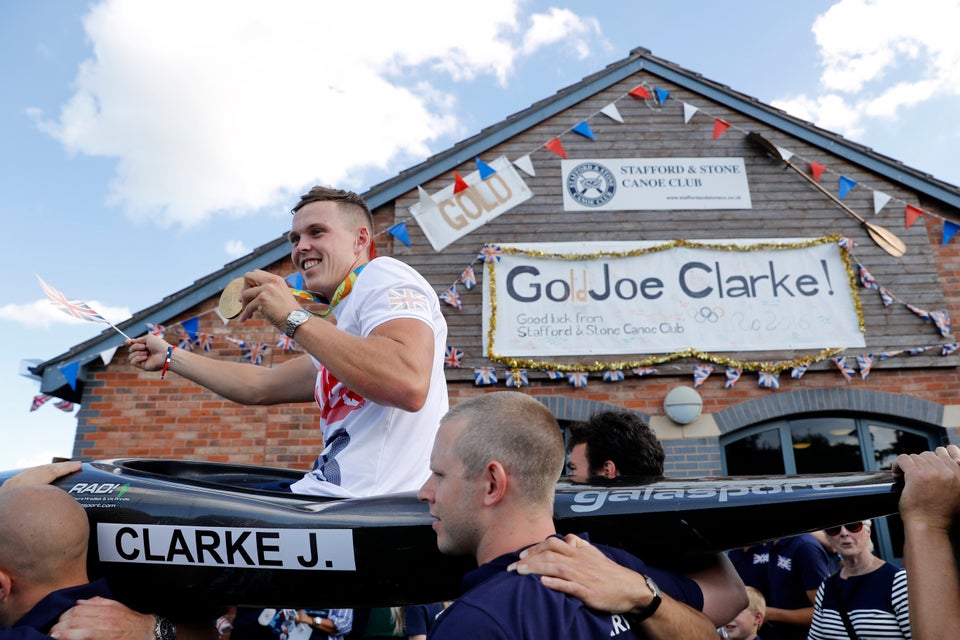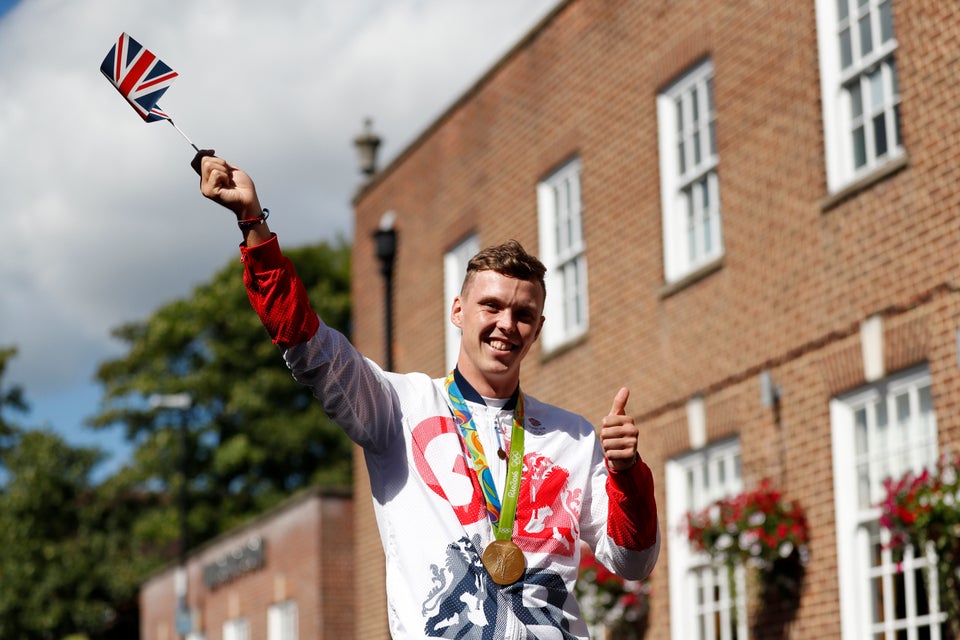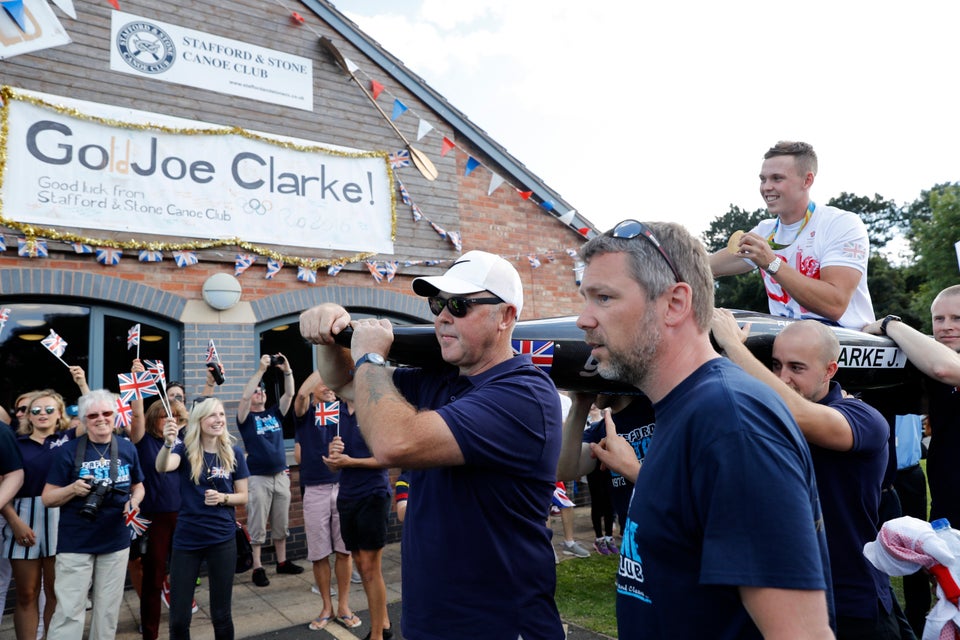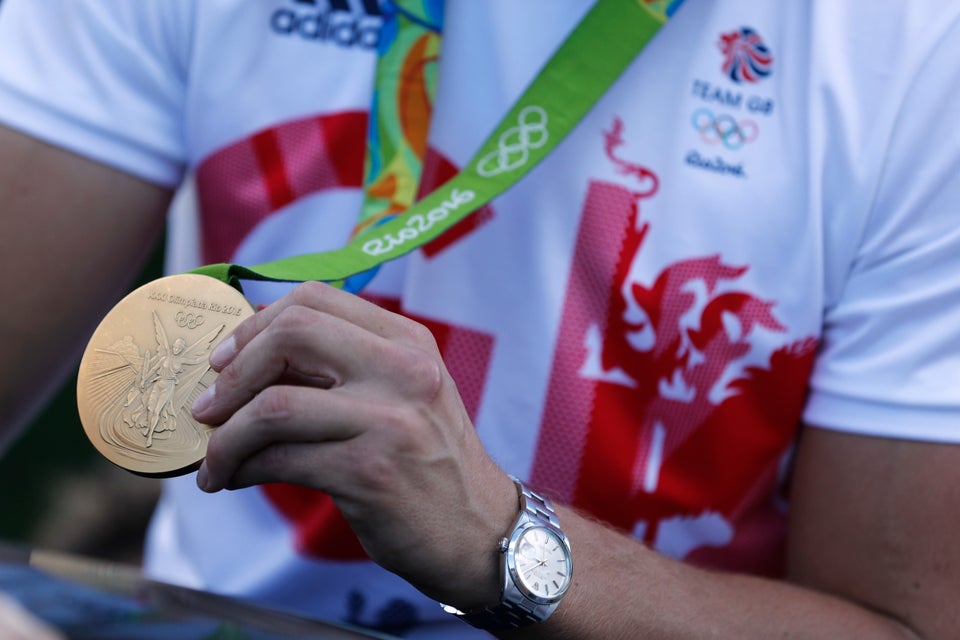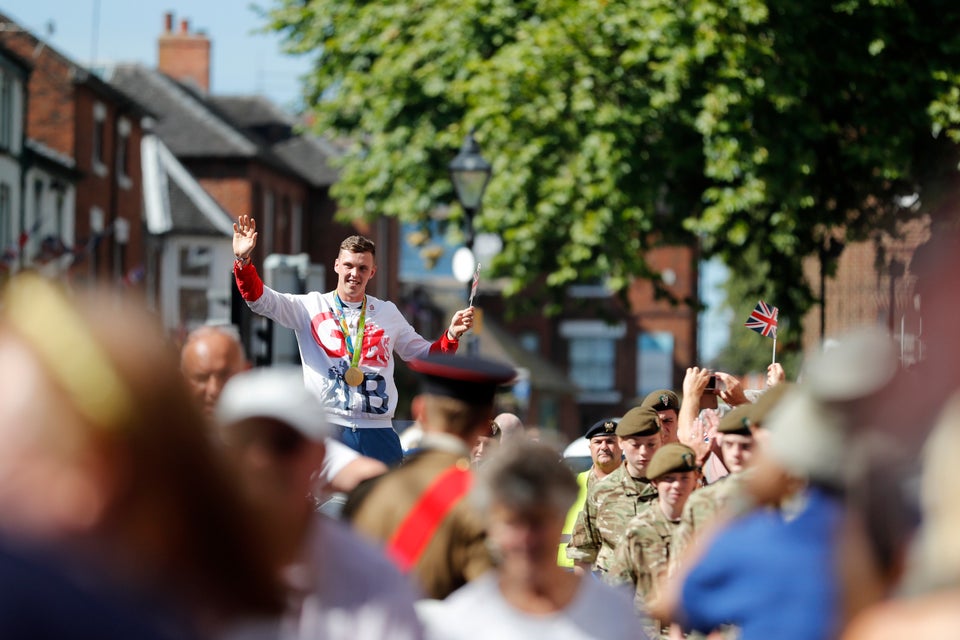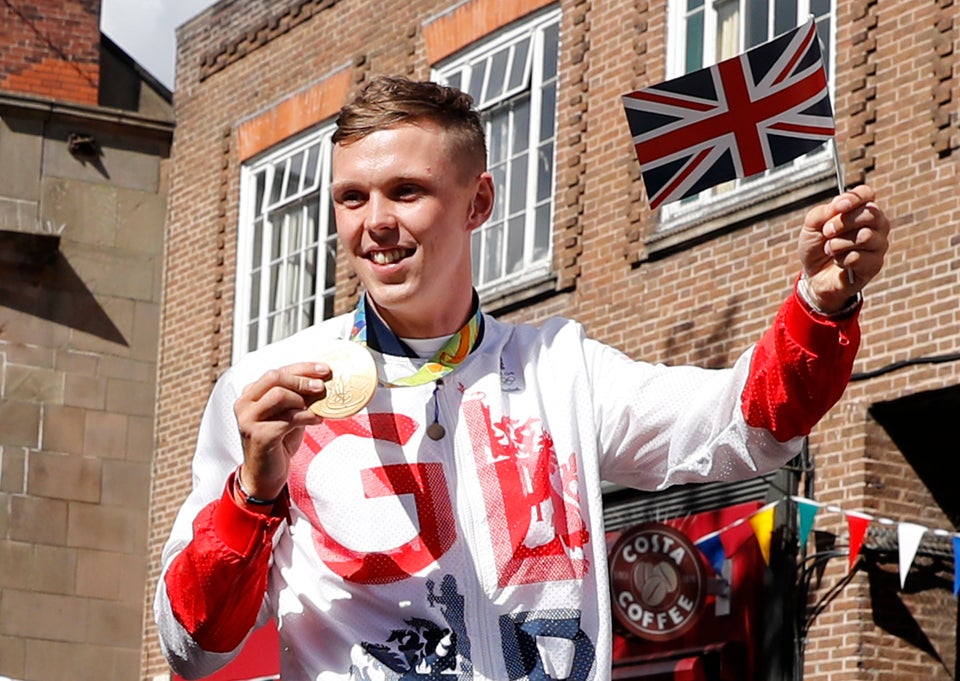 His grandma Betty Clarke watched as her grandson was carried around the park. The 75-year-old revealed she had once tried her hand with a canoe and an oar as a Girl Guiding leader.
She said: "I did canoe once.
"I was a Guides leader and we went to the swimming baths in Newcastle-upon-Tyne, and did the capsize drill.
"That was enough for me."
She added: "I am so proud of him."
The kayaker and former Scout only got a place in the club aged 11 after beating 60 other applicants for one of the few available slots, before breaking into the Great Britain junior team in 2009.
The council held a civic reception for the town's hero, who now trains in Nottingham, before a parade along the High Street and into West Bridge Park.
Popular in the Community