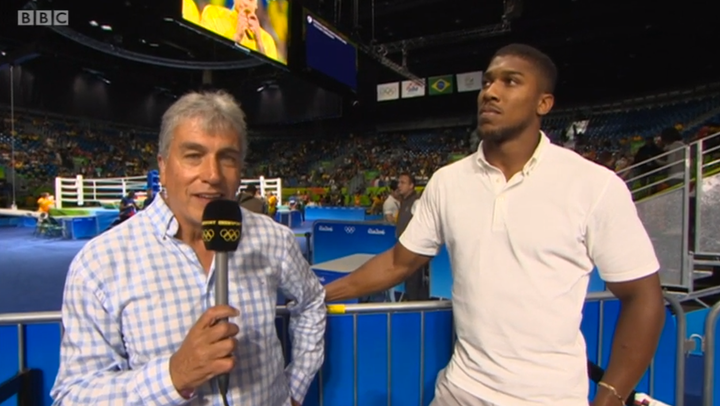 John Inverdale has had a difficult Olympics, and has now faced having a BBC colleague attempting to correct him - even when he may not have been wrong.
The broadcaster interrupted the post-match analysis of Joe Joyce of Team GB's defeat in the boxing super-heavyweight final to France's Tony Yoka to show pictures of the Frenchman celebrating with his fiancee Estelle Mossely, who won France's first women's Olympic boxing crown on Friday.
Halting world heavyweight champion and London gold medallist Anthony Joshua, Inverdale pondered:
"Let me interrupt for a second just to say the picture there on the right is of two Olympic champions - a soon to be husband and wife in a couple of weeks time, both who are Olympic gold medallists here.

"I don't know if two engaged couples, or fiancés, have ever won golds at the same Olympic Games, but any way those will be great pictures for the French media in a couple of weeks time ..."
Not only has there been an engaged British 'golden couple' at Rio, there has been a married British couple who have bagged a gold medal each.
Clare Balding, back in the studio in Rio, had some facts: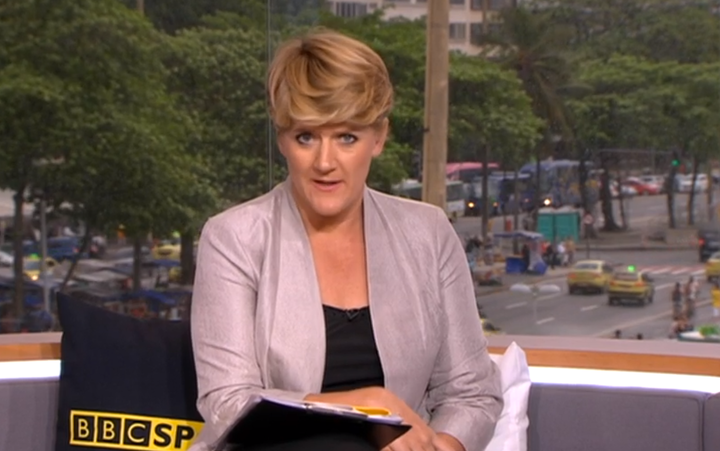 But Inverdale had referred to "two engaged couples" - presumably four people - though didn't mention Trott and Kenny.
It would seem like a fairly big oversight for a professional broadcaster when there has been a significant amount of media coverage of both British couples following their triumphs.
Many seemed to think like Balding.
It's not been the best of Olympics for Inverdale.
Andy Murray was quick to set him straight when the presenter seemed to forget that women's achievements in tennis also count. During his post-match interview with Murray after the champion's men's singles victory at the Olympics, Inverdale remarked that Murray was the first person to win two tennis golds in the sport. But Murray reminded him: "Venus and Serena have won about four each."
Editor's note: story was edited to reflect Inverdale may have been talking about two engaged couples winning gold.
READ MORE: