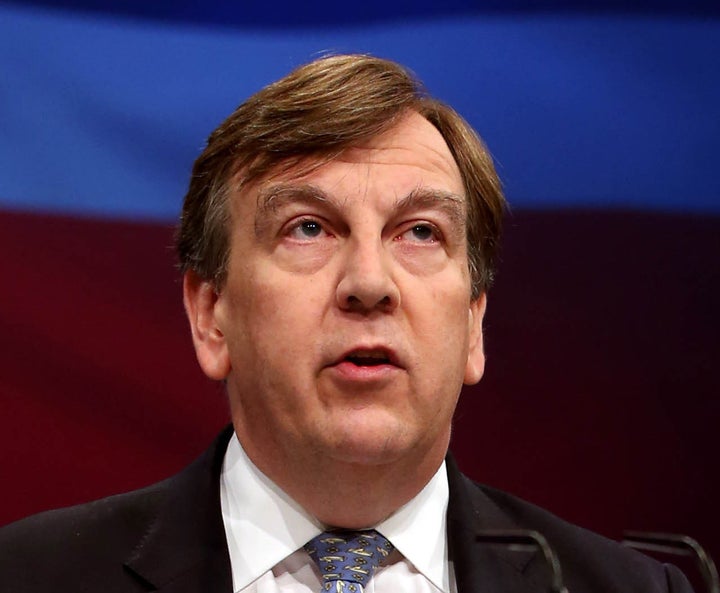 David Cameron did not know John Whittingdale's past relationship with sex worker until 10 days ago but retains "full confidence" in culture secretary John Whittingdale, Downing Street has said.
Labour has called for Whittingdale to "step aside" from making decisions about press regulation after disclosing that he had a relationship with a sex worker.
No.10 said "the prime minister first knew about this 10 days ago" when the revelations first emerged "on the internet". Cameron and Whittingdale discussed the matter then.
A No.10 spokesman said: "The Prime Minister has full confidence in John Whittingdale to carry out all of his duties."
Shadow culture secretary Maria Eagle said she did not care about "whatever Mr Whittingdale gets up to in his private life".
But she said the "perception' remained that he may have acted differently in his job because he knew newspapers may write a story about his private life.
"Perceptions are important in politics," she said. "He ought to just step back from taking those decisions."
"These revelations raise serious questions about why the secretary of state has reneged on the Government's promise to deliver the cross-party agreement on Leveson when this is something he was previously committed to as chair of the Culture, Media and Sport Select Committee," she said.
However shadow foreign secretary Hilary Benn appeared to divert from the official Labour line.
He told BBC Daily Politics: "That's what Maria has said, but I don't think that is going to happen".
"His private life is his own affair, frankly it's nobody elses business."
Shadow international development secretary Diane Abbott also refused three times to endorse Eagle's position. Pressed to agree on BBC Radio 4's Today programme, Abbott responded with silence.
Asked about Benn's remarks, a spokesman for Jeremy Corbyn said: "Maria's line on this is where Labour is. Maria was quite clear, this is about the perception and perception is important."
Whittingdale, who is single, has said he had been unaware of the woman's occupation and had broken off the relationship when he discovered someone was trying to sell the story to the press.
Although the relationship occurred before he was made a minister following the 2015 general election, he was chairman of the influential Commons Culture, Media and Sport Committee which had held a series of high-profile hearings on the phone-hacking scandal.
BBC2's Newsnight reported that four newspapers – The People, The Mail on Sunday, The Sun and The Independent – had investigated the claims at the time but concluded it was not a public interest story.
Whittingdale insisted that events had no bearing on any decisions he took in office.
"This is an old story which was a bit embarrassing at the time. The events occurred long before I took up my present position and it has never had any influence on the decisions I have made as Culture Secretary," he said.
In a statement, Whittingdale confirmed he had a six-month relationship with the woman who he met through a dating website.
"Between August 2013 and February 2014, I had a relationship with someone who I first met through Match.com. She was a similar age and lived close to me," he said.
"At no time did she give me any indication of her real occupation and I only discovered this when I was made aware that someone was trying to sell a story about me to tabloid newspapers. As soon as I discovered, I ended the relationship."
Tom Newton-Dunn, political editor of The Sun, told Sky News: "We didn't publish the story because, quite frankly, there is no story. He is a single man, a divorced man - you can pretty much have a relationship with anyone you want."
He added: "He is Culture Secretary ... and he presides over media regulation and the reason why the media has not been touching story (according to conspiracy theorists) is because we are all too terrified to publish nasty stories about him because he will pass nasty laws against us.
"Quite frankly, that is rot."
BBC2' s Newsnight reported that four newspapers – The People, The Mail on Sunday, The Sun and The Independent on Sunday – had investigated the claims but had concluded it was not a public interest story.