Boris Johnson and Michael Gove have been accused of "ripping up the rules" on procurement of personal protective equipment (PPE) with secret fast-track treatment for private firms personally recommended by politicians.
Commons spending watchdog chair Meg Hillier hit out after a new National Audit Office (NAO) report revealed that a special "high priority lane" had been created by the government earlier this year to source masks, gloves and aprons to protect staff dealing with Covid.
The NAO also criticised the lack of transparency and inadequate record-keeping as Johnson and his ministers scrambled to buy PPE and awarded £10.5 billion on contracts without a competitive tender process.
Its investigation revealed for the first time the existence of the "high priority lane", which was created for officials to act on "leads" from key figures in Westminster and Whitehall.
Among those whose leads were prioritised were "government officials, ministers' offices, MPs and members of the House of Lords, senior NHS staff and other health professionals".
These leads, which were deemed "more credible or needed to be treated with more urgency" than others, would mean a company was more likely to get a contract.
About one in ten suppliers processed through the high-priority lane (47 out of 493) obtained contracts compared to less than one in a hundred suppliers that came through the "ordinary lane" (104 of 14,892), the watchdog found.
The NAO said that while the need for speed was understandable, Gove's Cabinet Office failed to specify the risks involved in its high priority approach, including "perceived or actual bias in awarding contracts or conflicts of interest".
In one case, private firm PestFix – which has just 16 staff – was given a £32m contract for PPE, even though its name was "added to the high-priority lane in error".
Hillier told HuffPost UK: "This 'VIP route' is unbelievable. The idea that MPs, peers and ministers – people inside the Westminster or Whitehall bubble – should fast-track people, should act as 'gatekeepers', is very worrying indeed.
"They've ripped up the rules, but we didn't give them the power to ride roughshod over the taxpayer's interest. To not manage any of the risks, and then to set up alternative weird parallel systems that didn't even have proper checks and balances, was extraordinary. It gave firms a toe over the line."
NAO chief Gareth Davies said that a sifting mechanism for contracts had some merit but it was not accompanied by proper documentation or transparency over possible risks.
"The evidence set out in our report shows that these standards of transparency and documentation were not consistently met in the first phase of the pandemic."
The report also found that the government paid consultants for months before formally giving them contracts and purchased masks that failed basic requirements.
A £3.2 million contract was awarded in July to Deloitte – the firm that also has big contracts for the NHS Test and Trace system – to support the procurement of PPE that had begun in March.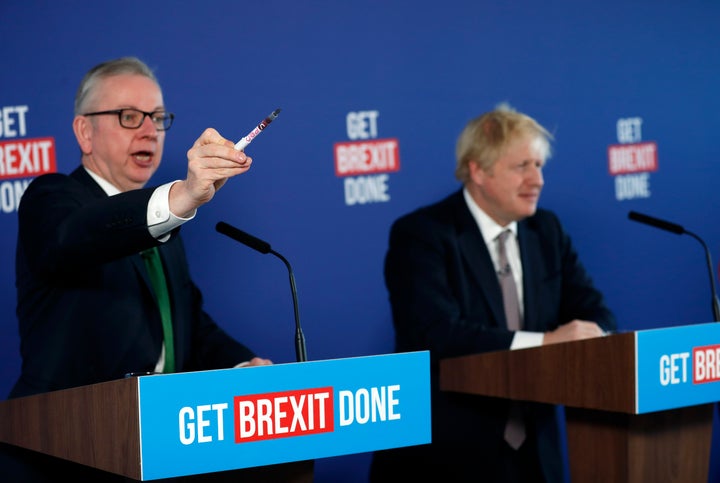 Similarly, the Cabinet Office's contract with focus group specialists Public First was awarded on June 5, 2020, with the contract backdated to March 3, 2020. "By asking for work to be delivered without a formal contract, risks such as underperformance are increased," the NAO said.
Shadow cabinet office minister Rachel Reeves added: "The National Audit Office has shown how, at best, this incompetent government can't even get basic paperwork right.
"At worst, that the government may be deliberately attempting to cover their tracks, avoid scrutiny or withhold information from the public while wasting taxpayer money."
Health minister Lord Bethell revealed earlier this month that "we relied on a very large network of contacts and informal arrangements in order to reach the people who could manufacture" PPE.
The contract with Public First has aroused particular controversy because of links between its founders and Gove and former aide Dominic Cummings.
The firm was asked to provide focus group research on an informal basis in March to weigh up how effective public health messages would be. On June 5 the Cabinet Office awarded a retrospective contract for a maximum £840,000, though the company invoiced for £550,000 in total.
James Frayne, founding partner at Public First, said: "No great contract was ever agreed in advance with us. We agreed a pay-as-you-go deal where we could be terminated at any point if they weren't happy with our work.
"The reason we worked with government for so long was because we provided useful insight, particularly amongst the hardest to reach groups."
Cabinet Office minister, Julia Lopez, said: "We have been dealing with an unprecedented global pandemic that has posed the biggest challenge to the UK in a generation.
"As this report rightly recognises, we needed to procure contracts with extreme urgency to secure the vital supplies required to protect frontline NHS workers and the public and we make no apology for that.
"We have robust processes in place for spending public money to ensure we get critical equipment to where it needs to go as quickly as possible, whilst also ensuring value for money for the taxpayer."
A separate NAO report on the value for money from the PPE contracts, as opposed to the method of awarding them, will be published next week.