The Britain's Got Talent final played host to one of the most dangerous acts ever performed on Sunday night.
Escapologist Jonathan Goodwin buried himself alive as he made a bid to win the 13th series of the ITV talent show.
In a stand-out moment of the finale, Jonathan was handcuffed and tied up in chains before being placed in a perspex box.
The box was then slowly filled with pea-sized gravel, covering the whole of Jonathan's body and head.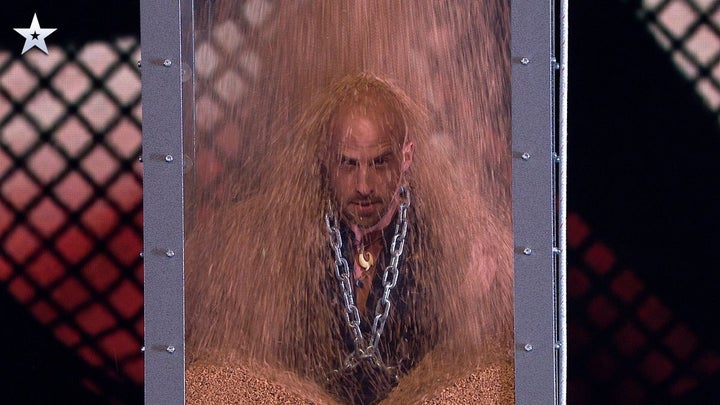 Viewers then watched on in horror as they waited to find out if he had managed to unpick the locks while buried alive.
Health and safety rushed on stage at one point where it looked as if Jonathan might be in danger.
However, he then slammed his free hand on the front of the box before wrestling to the top to pull an cord to release all the gravel.
A horrified-looking Cheryl Tweedy could be seen watching on in the audience as the stunt unfolded.
The trick had never before been tried on the Britain's Got Talent stage, leading judge Alesha Dixon to ask him: "What is wrong with you?!"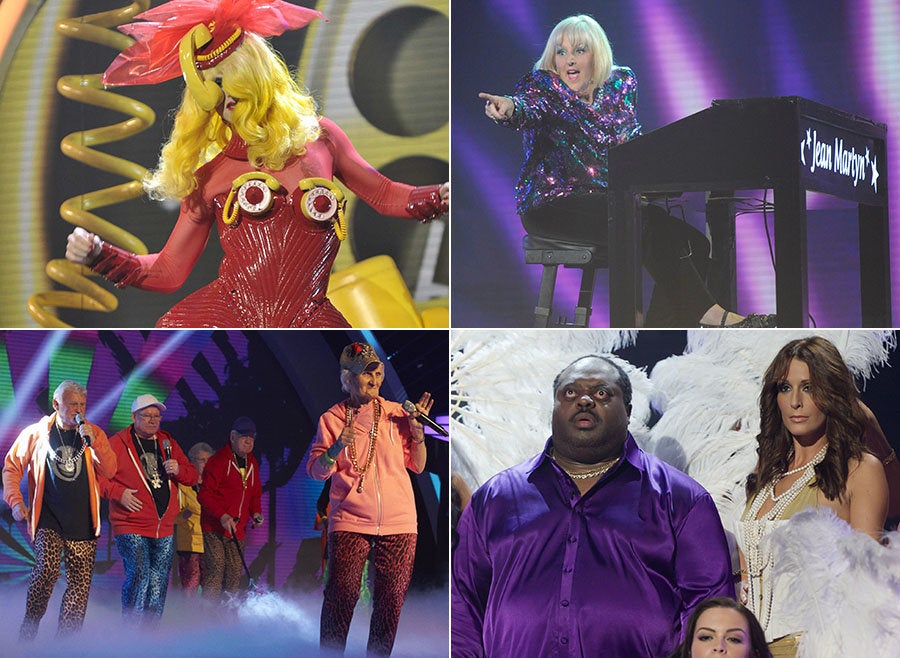 12 Most Weird And Wonderful 'Britain's Got Talent' Semi-Final Performances