He appeared to almost pass out as he neared the finish, and it looked like he would not be able to go on as he had to be held up by a member of the support team.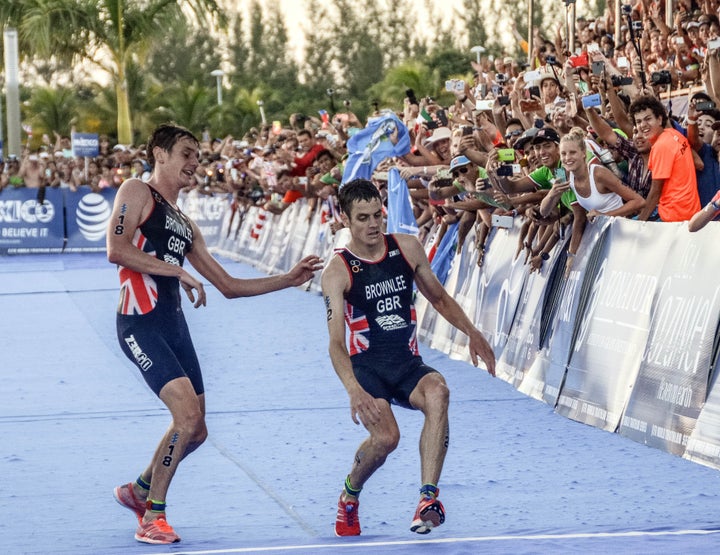 But Alistair, who was just behind Jonny in second place, wasn't going to let his brother fail to finish.
He ran to Jonny, hoisted his brother's arm around his shoulder, and propped him up for the last few metres, before pushing him across the line in front of him.
It meant Jonny finished in second place, while Alistair gave up a shot at winning himself because as he ran to his brother the pair were overtaken by South African Henri Schoeman, who went on to win.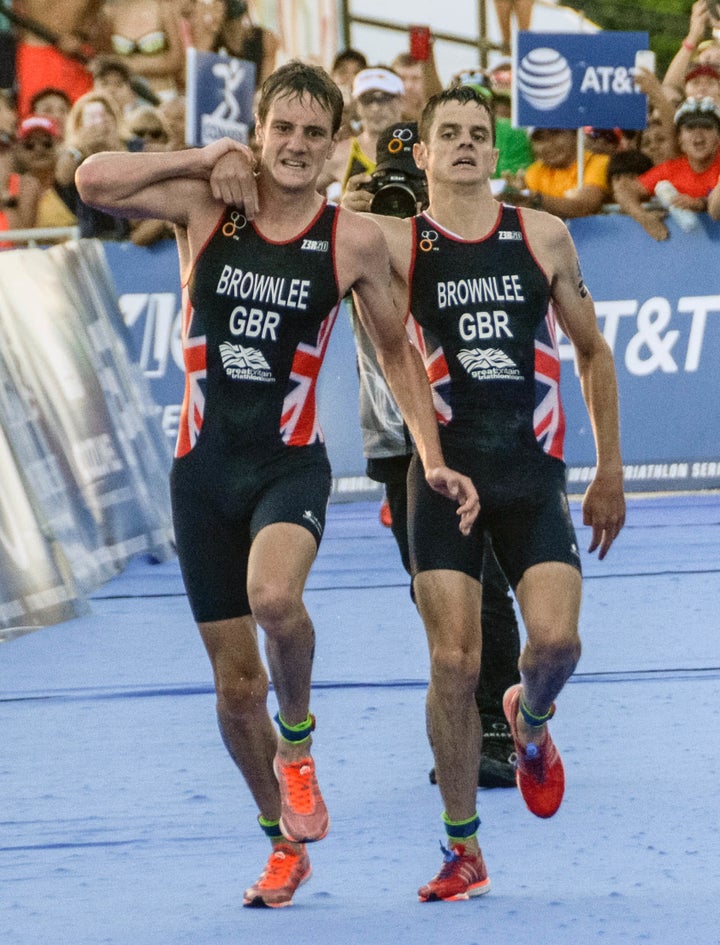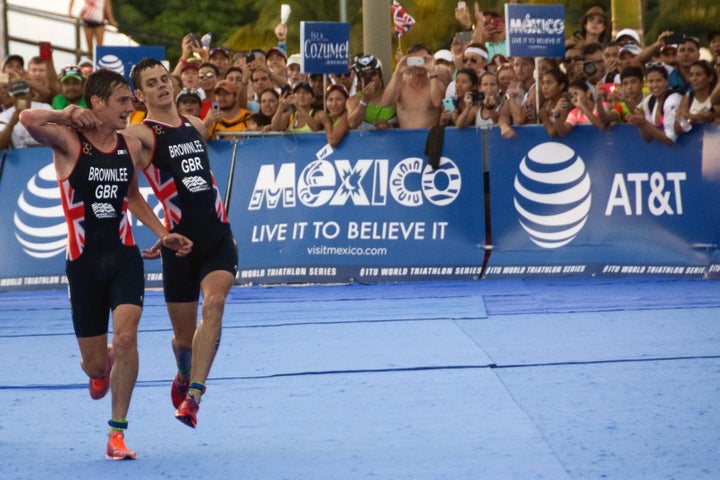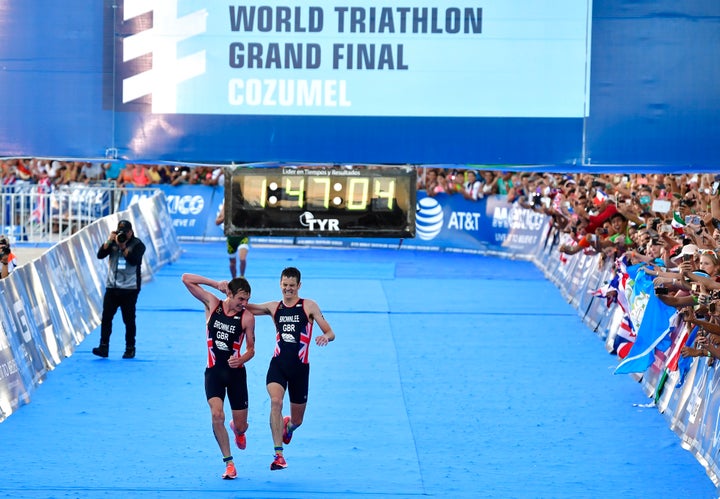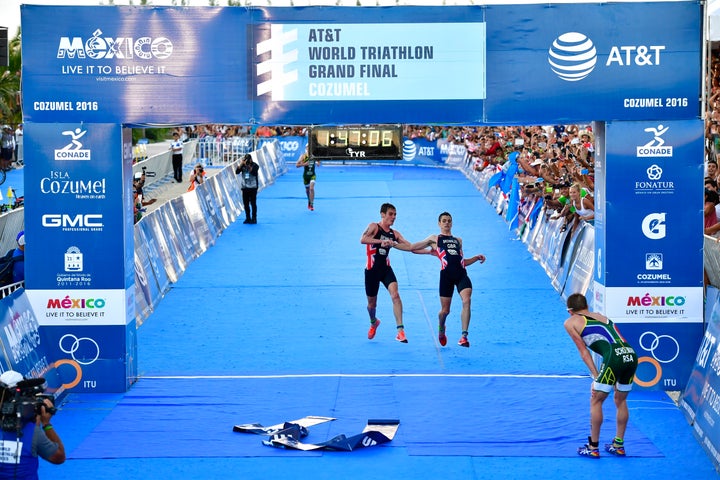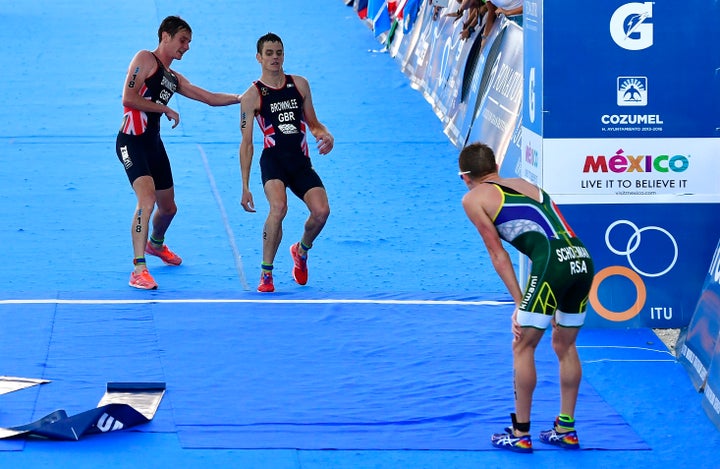 Jonny finished second while his brother followed in third, before Jonny then collapsed on the floor in a dramatic end to the event.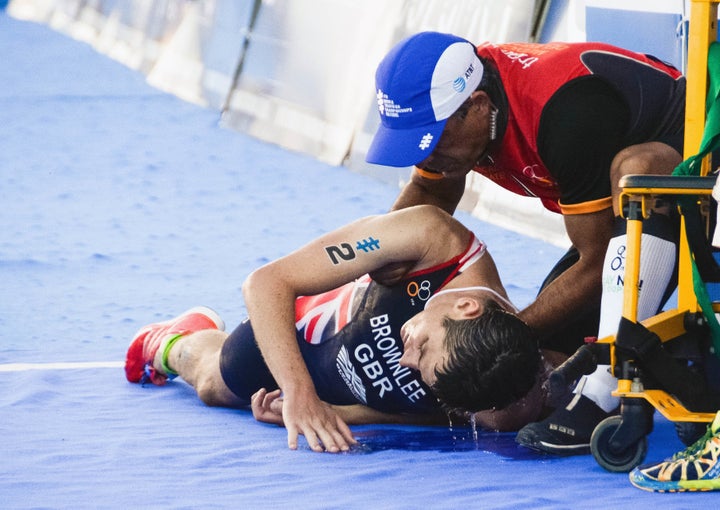 He needed medical treatment but later shared a photo of himself giving a thumbs up sign in hospital bed, and thanking his brother for his "incredible" loyalty.
He shared a video of his dramatic finish, saying that people usually sway when they have "too much to drink" but in his case it was the opposite problem.
One Triathlon coach posted on Twitter that Alistair and Jonny had done "many incredible things together" but their joint finale was "truly legendary".