A 34-year-old man has been found guilty of carrying out a string of "shocking and depraved" attacks on women and children.
Over three separate days, Joseph McCann abducted, raped and held prisoner a string of victims aged 11 to 71 across London, Hertfordshire and the north-west.
McCann, a convicted burglar who had been freed after a probation error, snatched his first victim at knifepoint after she left a nightclub in Watford in the early hours of April 21, taking her home and raping the 21-year-old in her own bed. Four days later he kidnapped a 25-year-old woman as she walked home from work in Walthamstow.
Still holding the 25-year-old woman prisoner, on the same day he abducted another 21-year-old woman in Edgware and forced the two to engage in sexual activity. The pair managed to escape after the older woman hit McCann over the head with a vodka bottle.
McCann's crime spree continued in the north-west 10 days later, during which he attacked three women, three young girls and a boy of 11 over the course of 12 hours in the Greater Manchester area.
He then conned his way into a woman's house in Lancashire, tied her to a bed and raped her 17-year-old daughter and 11-year-old son. Afterwards, he abducted a 71-year-old woman at a Morrison's car park in Bury.
He raped the pensioner and went on to kidnap and sexually assault a 13-year-old girl before both managed to escape at a service station.
McCann then made off in the car, which he used to snatch his last two victims, two 14-year-old girls in Cheshire.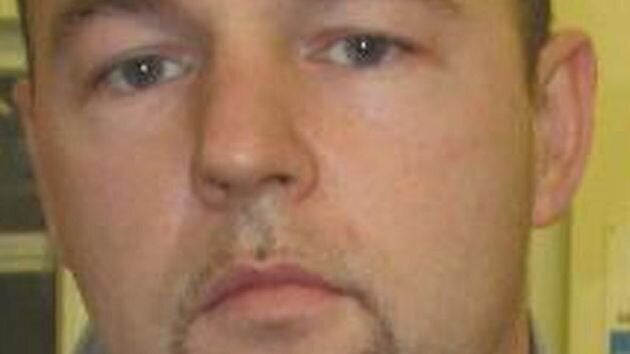 McCann, of Harrow, north-west London, had denied 10 counts of false imprisonment, seven counts of rape, one count of rape of a child, two counts of causing or inciting a person to engage in sexual activity without consent, seven counts of kidnap, one count of attempted kidnap, three counts of causing or inciting a child under 13 to engage in sexual activity, three counts of assault by penetration, one count of sexual assault and two counts of committing a sexual offence with intent.
It took the jury foreman seven-and-a-half minutes to deliver verdicts on all 37 counts.
Mr Justice Edis told the court that 33 of the offences carried discretionary life sentences, which he was considering in the case.
CPS prosecutor Tetteh Turkson said in a statement: "Joseph McCann behaved with shocking depravity. He preyed on women and young children with regard only for himself.
"His victims endured horrifying acts of sexual violence and were subjected to a truly terrifying ordeal.
"It was through persistence and bravery that some of them managed to escape.
"They showed great strength of character in recounting their stories to police and giving evidence to the court – reliving some of what must have been the darkest moments of their lives.
"It is with the power of this evidence, and the courage of the victims in giving evidence, that Joseph McCann has been convicted of his crimes.
"I hope today's verdicts provide some comfort to the victims and allows them to focus on moving on and rebuilding their lives."
Jo Farrar, chief executive of HM Prisons and Probation Service, has "apologised unreservedly" for failings in the Joseph McCann case.
She said: "These were appalling crimes and our thoughts and sympathies are with the victims and their families.
"We recognise that there were failings and we apologise unreservedly for our part in this. We are committed to doing everything we possibly can to learn from this terrible case.
"We have taken strong and immediate action against those involved in the management of McCann's case and are taking significant steps to improve intelligence sharing between agencies.
"At the same time, we are developing new mandatory training on recall for all probation officers and we have updated guidance on the threshold for recalling an offender to prison."