With the cream pouring down on the strawberries, but hopefully the rain staying off the grass, Wimbledon 2016 opens for business today.
While Andy and Jamie Murray prepare to give their annual effort on their home turf, their mum Judy has a new role keeping her "too busy even to check the draw". She tweeted last year about the taste of her Pimm's, now she's the company's 'Foliage Officer'.
Via a sequined makeover on 'Strictly' - "not the real me, but it was fun" - Judy's come a long way from those images of the Demon Headmaster, ranting from the Centre Court players' box, fist aloft - images, she tells HuffPostUK, that always belied the real, warmer-hearted Judy. Now, as her sons don their whites once more and Judy revels in her new role she tells us what's been the hardest bit of becoming a very famous mum, but also the best bit of it all...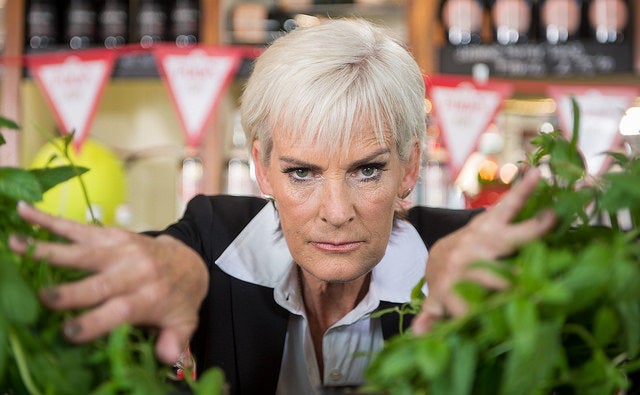 What do you do to switch off from the world?
I like being busy, I'm not great at doing nothing, but when I've had a particularly busy spell, I actually really like being at home, because I travel so much. Being at home is like a holiday for me. I live above a village in Scotland, I look out onto hills and countryside, it's peaceful and quiet, and I like pottering around.
I do enjoy swimming, I'm a member of a country club 15 minutes away from home, I find that up there, I go up and do that on my own, and it completely relaxes me.
Going for lunch with my friends, going to musicals. I'm not a huge shopper. Because for many years I was travelling so much, I didn't have a normal social life, so for the past 3 or 4 years, I like doing normal things, being at home and seeing my friends.
I have become good at box sets, I take them with my on my travels. I just finished 'The Good Wife', absolutely loved it. What I'm watching just now, don't judge me, 'Desperate Housewives'. Brie is tremendous, and I like Gabriella too.
How do you deal with negativity?
I think the most important thing is to remind yourself that the people writing it don't know you, and therefore it's not important.
When and where are you happiest?
When I'm working with kids. I started out a volunteer at our local club in Dunblane, and I learned to coach. Now I do a lot of work where I take tennis into schools, often areas where you wouldn't normally find it, rural areas, deprived areas. They love it, we show them what to do, bring classes of kids in, and that's when I'm at my happiest. It's the teaching thing, sharing thing, knowing you're going to make such a difference. And it's not expensive, you don't need a court, so it's completely inclusive. And I love doing it.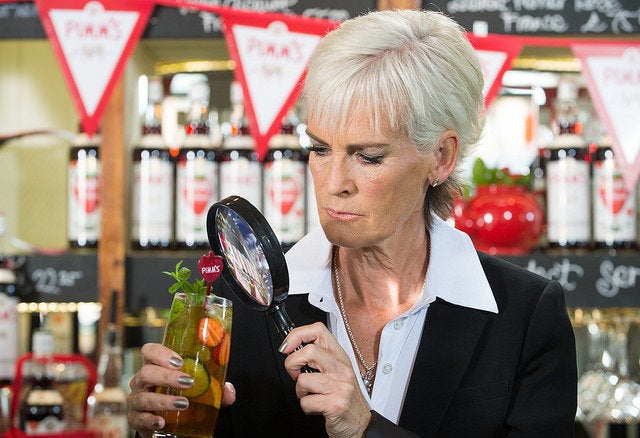 What's the best piece of advice you've ever been given?
I think you're always largely influenced by your parents. In a coaching sense, a guy called Frank Dick, the former of British athletics. I learned a lot about how important it is, how you present yourself, your willingness to learn, your commitment to your athletes. I learned from him what's involved in creating a world-class athlete. I was starting out as a tennis coach in Scotland, where we had a blank canvas, and he had all this experience. The most important thing was that the athlete is at the centre of everything you do, the coach is not the most important person, everybody's different, so you have to get to know them as people, and the more chance you have of helping them to fulfill their potential. He was inspiring.
What has been the hardest lesson you've learned?
Who to trust. As Andy started to become successful and therefore famous, all sorts of people pop up out of the woodwork to help you, and it's difficult to know who to listen to, who to trust. That was a difficult one.
Also how to deal with the negativity that was levelled at me for many years through certain sections of the media and realising it was completely beyond my control. That was probably the hardest thing, to read things about yourself and think, "I'm not like that at all, why are they thinking that?" and then I'd see the pictures they'd used, I was looking aggressive and a bit demented, and I thought, "Well, I can understand why people might jump to that conclusion."
'Strictly' was great, it allowed people to see me in a different way.
What would you tell your 13-year-old self?
Believe in yourself a bit more. When I was little, I didn't have the confidence. I think it's normal in girls of that age. I'd want her to grab the bull by the horns and go for it. Now I'm very much, don't wait for someone else to do things for you. Be more confident.
What 3 things are at the top of your to-do list?
Go on a safari; learn how to do yoga and possibly even teach it. I think as you get older, I've always been active and flexible and now I'm stiffening up a bit, so something to help that, and also learn a new skill. Be a good granny, spend as much time as I can with my granddaughter.
What do you think happens when we die?
I've got a feeling that you float around somewhere and attach yourself to a couple of people that you really want to keep an eye on. It could be wishful thinking, because my common sense says 'don't be ridiculous', but I still think there's something.
When do you feel a sense that we live in the presence of something bigger than ourselves?
I'm not sure I do, I'm too practical. But I'm drawn to history. If I had to choose between going forwards or backwards in time, I'd always choose backwards. I'm very nostalgic.
What do you try to bring to your relationships?
Commitment, loyalty. Those would run through everything else.
What keeps you grounded?
My upbringing. I am very family-orientated, love where we come from, love Scotland, love my sport, but I'm always being aware that we were a very normal, average family. When my kids were growing up, we didn't have any money, and you never forget where you came from. It's why I do what I do with the tennis in Scotland, it's about giving back, it's about being true to your roots. We came from a small village and that will always feel like home.
What was the last good deed or act of kindness you received?
Yesterday, I was in the playground at a school in Glasgow, doing my Tennis on the Road stuff. We were setting up and a small girl came up. She'd made me a card, which said, 'I love you Judy Murray', and it had flowers on it. So sweet, I didn't know her at all.
Doing 'Strictly' really helped me with this kind of thing, because my increased profile has helped me deliver more of what I like doing.
If I'm talking to seven or eight-year olds, they like to ask what Andy and Jamie liked at school. They're really interested, so I can talk to kids on their level. And my message is always, "If you work hard and believe in yourself, you might get to Wimbledon – who knows?" You never know what young spark you might inspire.
Pimm's have appointed Judy Murray as their 'Chief Foliage Officer' for the summer season. Tap the picture below to open the slideshow: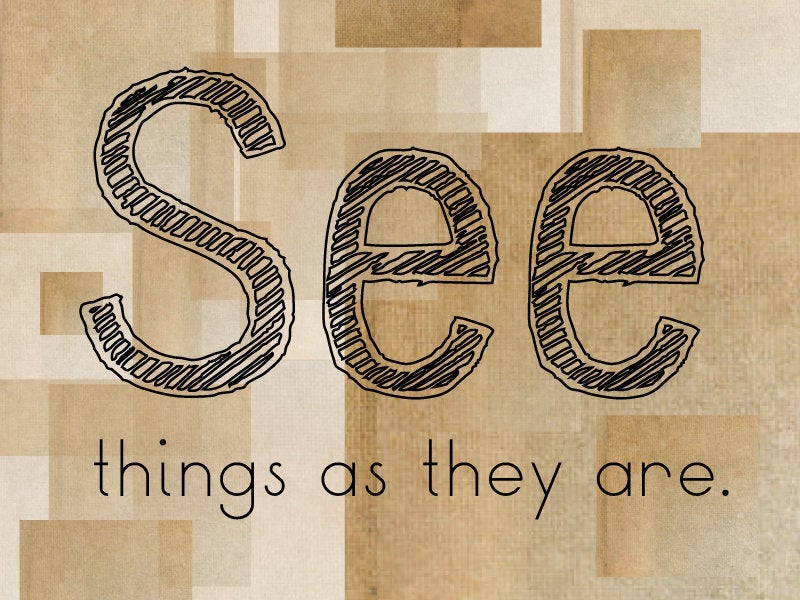 Mindfulness Mantras To Improve At Work