Jamshed rocketed to fame in Pakistan in the 1980s and 1990s as the singer for the Vital Signs rock group, and later launched a solo career, with a string of chart-topping albums and hits.
Dubbed the "disco mullah", he was awarded a Medal of Excellence by the President of Pakistan.
The 52-year-old's name appeared on a passenger manifest for Pakistan International Airlines' (PIA) flight PK661, which crashed near the northern town of Havelian on Wednesday.
His presence on board was confirmed by Sohail Ahmed, a PIA official in Chitral.
Members of his family, including his wife are also believed to have been on board.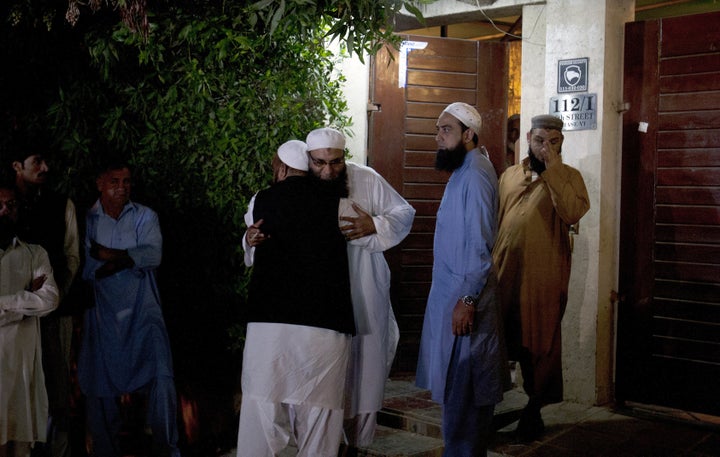 Jamshed retired from music in 2001 and announced he was devoting his life to Islam, joining the conservative Tableeghi Jamaat religious organisation.
In 2014 Jamshed was investigated for blasphemy after he was caught allegedly insulting one of the Prophet Muhammad's wives.
After the video went viral Jamshed released an apology in which pleaded: "This is my mistake and it is because of my ignorance, because of my lack of knowledge. With a clean heart I ask that Allah forgive me and I beg and beseech all Muslims to forgive me. This was not on purpose."
Related