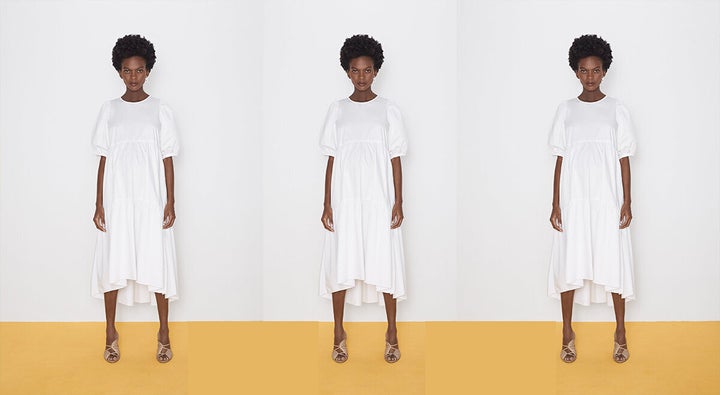 Not to be smug or anything but we called it in May. A shitload of sales and one Instagram stan account later, and Zara's polka-dot dress is still "driving everyone dotty". We even offered you nine drop-hem alternatives when stocks got low (or you couldn't possibly be seen in the same outfit as Nadine Dorries).
But now we have news for you – and we're not sure if it's good or bad. There's a new it-dress in town and it's also from Zara.
The white poplin piece is half-way between a midi and a maxi thanks to its asymmetric hem, with elbow length sleeves, round neckline, a bow fastening at the back and "invisible in-seam pockets", which sound magical and practical in one.
And at just £29.99, the dress is a tenner cheaper than its spotty older sister.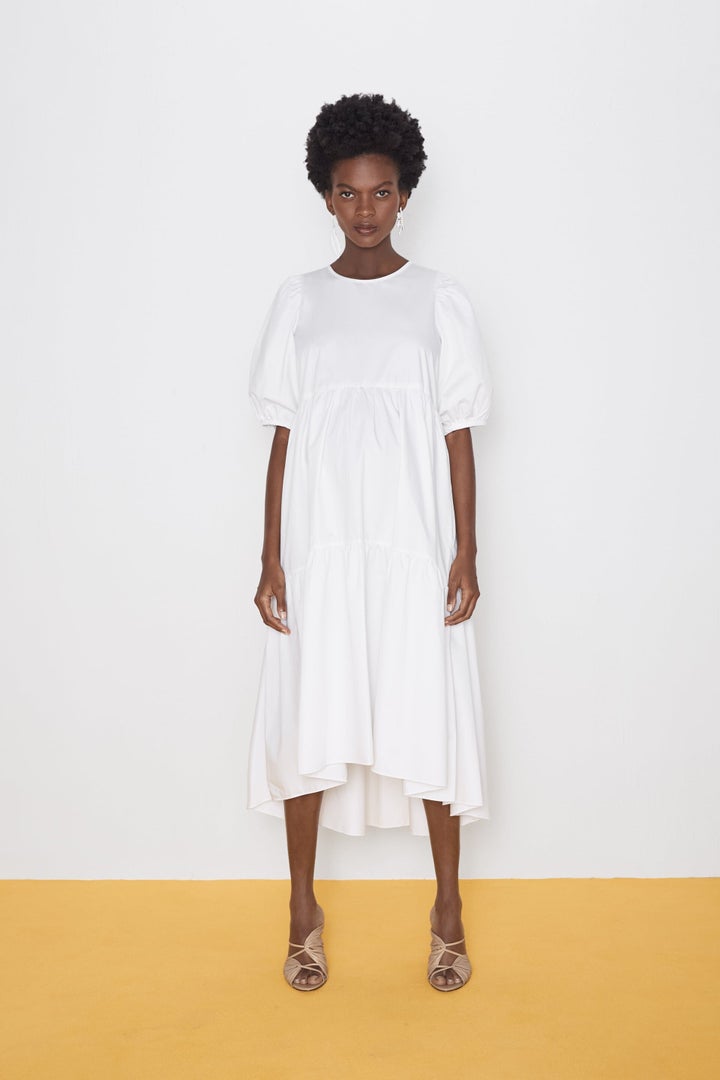 A word or warning: this new Zara dress is not for the Phoebe "I need to live in a land where people can spill" Buffets among us, who risk ending up with a red-wine disaster like that woman and her white jumpsuit.
Surprise, it has already sold out – but HuffPost UK has contacted Zara to find out when it will be back in stock and we'll let you know as soon as we hear.
Now, we just need to decide who's starting the Instagram fan club.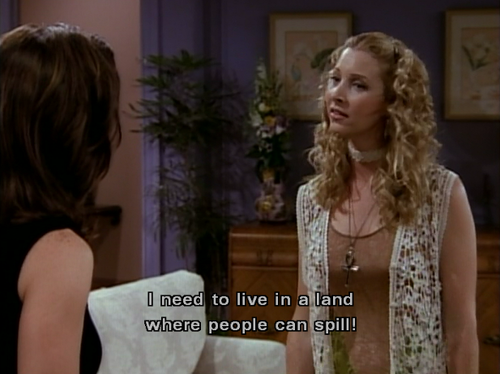 We all work hard to earn our money – so it shouldn't feel like hard work to spend it well. At HuffPost Finds we'll help you find the best stuff that deserves your cash, from the ultimate lipstick to a durable iron to replace the one that broke (RIP). All our choices are completely independent but we may earn a small commission if you click a link and make a purchase.