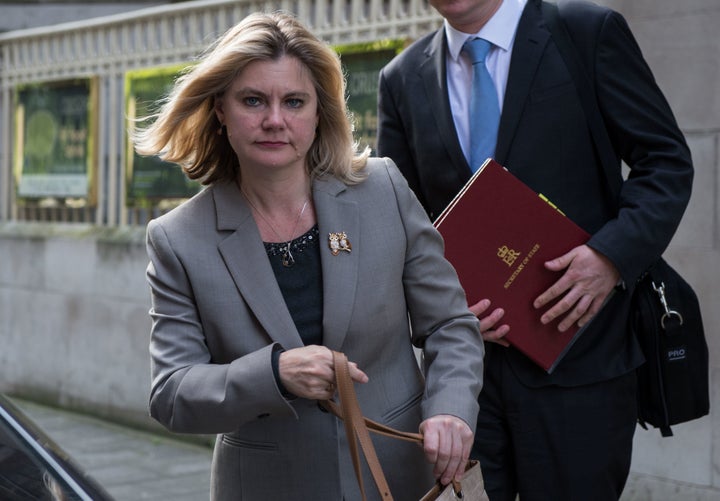 Areas Justine Greening said she will earmark for extra schools funding are actually set to see "phenomenal" cuts in their education budgets, according to the National Union of Teachers (NUT).
The six "opportunity areas" which the education secretary promised to target in her conference speech will in fact each lose millions in schools funding, the NUT has said.
One area, Oldham, will lose £19.7m, while Norwich's schools funding will be slashed by £14.8m. Blackpool will lose £5.8m, Derby £2.5m, Scarborough £3.7m, and West Somerset £2.2m.
"The six areas identified for additional funding and support will themselves, individually, lose phenomenal amounts through the current cuts", the NUT said, and pointed out that there will be an 8% real terms funding losses to schools, resulting in £2.5bn overall cuts.
"The £60m announced today does not sweeten that pill at all. It is a drop in the ocean", the union said. "It is misleading in the extreme to present this funding as somehow 'extra'."
In her speech to Tory conference, Greening announced plans to tackle social mobility "cold spots", that would give pupils "the best start in life, no matter what their background".
Schools in the "opportunity areas" will be partnered with successful schools and head teachers in other parts of the country, and will also be linked with businesses.
"I want to see businesses spotting and polishing up the talent of a new generation - the rough diamonds - to make sure we unlock the talent of everyone in our country", she said
She said a further four areas will share £60m extra funding with the six announced today.
"This is about giving children in these areas the right knowledge and skills, advice at the right time, and great experiences", she said.