Kat Von D's Alchemist Highlighting Transforming Palette is getting the beauty world super excited and for good reason.
Makeup insider Trend Mood shared some of Von D's latest Snapchats - showing exactly what's inside her latest invention, including all the shades and a swatch for good measure.
The Alchemist Palette contains four iridescent highlighter shades, each named after crystals - Emerald (featuring green pigments), Saphyre (with blue pigments), Amethyst (ultra-violet pigments) and Opal (pink pigments).
The finely-milled, shimmering powders can be used alone as highlighters, or on top of eyeshadows and lipsticks.
Sephora will launch the palette online for VIB members (those with Sephora's 'Very Important Beauty Insider' status) on 18 December, to the rest of the world online on 24 December and in stores on 26 December.
Von D herself also took to Instagram to share a first look at the Alchemist Palette packaging. Even the outside of the box is as stunning as the shades.
*Sets calendar reminder for December*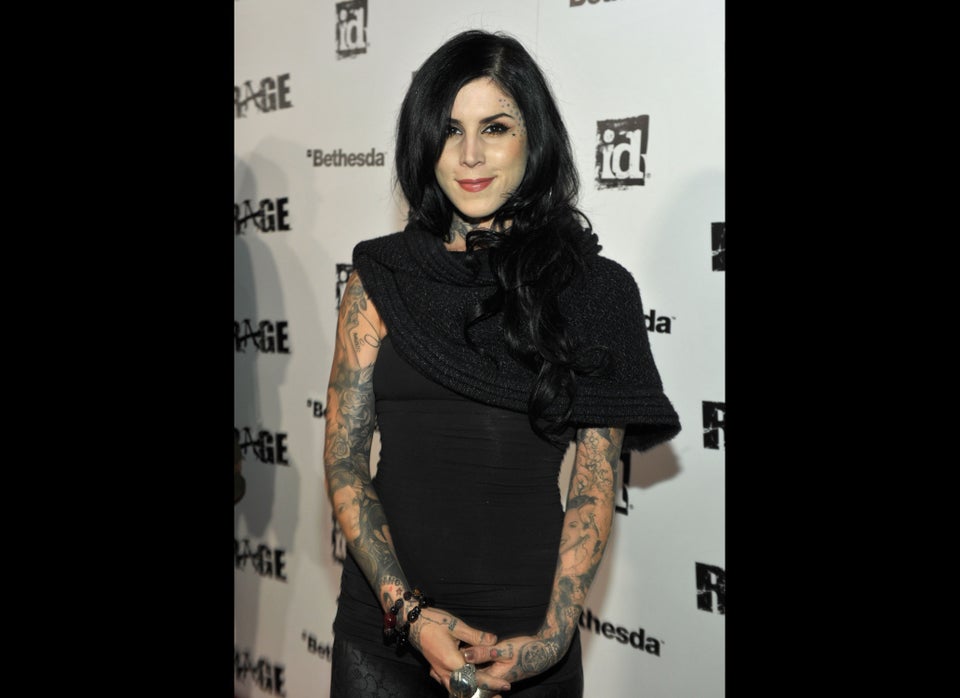 Kat Von D
Popular in the Community