Article originally published 18/08/2016 11:52pm BST: due to a technical issue this article may have resurfaced for some readers, and the original publish date may not have been visible.
Warning: This article contains images some may find distressing
When US broadcaster Kate Bolduan shared the shocking footage (above), she reflected the emotions of millions of people as she fought back tears as she told his story on CNN.
Bolduan, a respected reporter, told viewers about Omran Daqneesh, and how his life in the Syrian capital of Aleppo amid a brutal civil war is unimaginably different from that enjoyed by most American children.
Covered head to toe in dust, Omran looks bewildered. An open wound on his forehead covers half his face in blood, the result of an airstrike that demolished his family's home.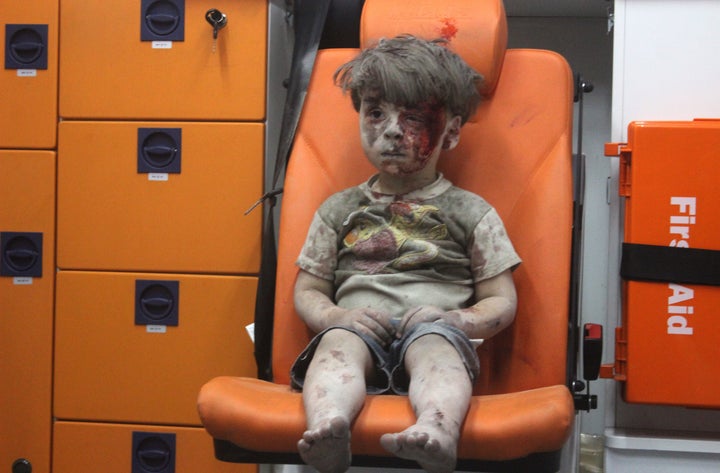 Detailling how Omran and his family were "pulled alive from what was left of their home, after being buried in the rubble", Bolduan's voice begins to crack as footage filmed by aid agencies plays.
In a brief editorial interrupted by tears, she says:
"What strikes me is we shed tears, but there are no tears here. He doesn't cry once. That little boy is in total shock. He's stunned, inside his home one moment and the next, lost in the flurry and fury of war and chaos."
"This is Omran. He's alive. We wanted you to know."
The image has been shared millions of times on social media, and has prompted a debate over whether powerful nations are neglecting the crisis.
READ MORE: