Katie Price was escorted off Tuesday's 'Loose Women' after breaking down during a chat about her mum's terminal illness.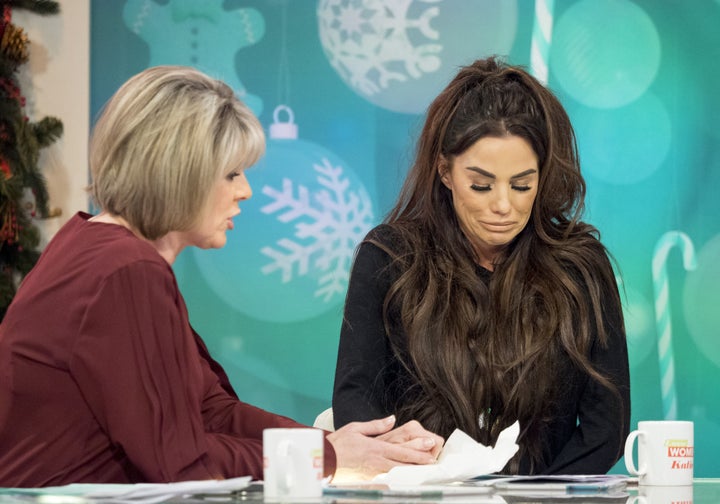 Katie revealed that Keith had recently contacted her family when he heard Amy had been diagnosed with the incurable disease.
Looking visibly upset, Katie told host Ruth Langasford: "IPF [idiopathic pulmonary fibrosis] isn't well known and there should be more awareness because once you're diagnosed, it's too late. It's an incurable lung disease – no one knows how you get it.
"Keith got in touch and we'd been speaking to him a lot and he was trying to help my mum. I knew all along about Keith but I never said it to anyone and I can't believe that within six months he's gone."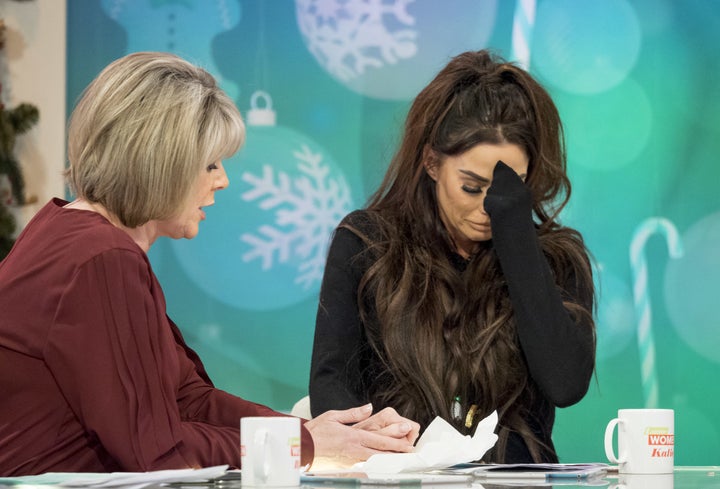 Putting her head in her hands, she said: "The thing is my mum is going to die, I just don't want her to die.
"She's getting worse, she's having to sell her house now because she can't get up.
"It might be my last Christmas with her.
"She's so healthy, never smoked, she works out all the time…I just want to raise awareness and I said I'd do the London marathon.
"But the thing is I couldn't see her for a few weeks and she didn't understand why and I just said because I can't bear seeing you knowing I'm not going to see you grow old.
"You won't see Harvey's 18th birthday, all the kids…how can my mum die?
She then added: "I love my mum so much… I can't do this, can I go?"
As panelists Janet Street Porter and Denise Van Outen offered words of support, Katie was helped up and escorted off the set by Ruth.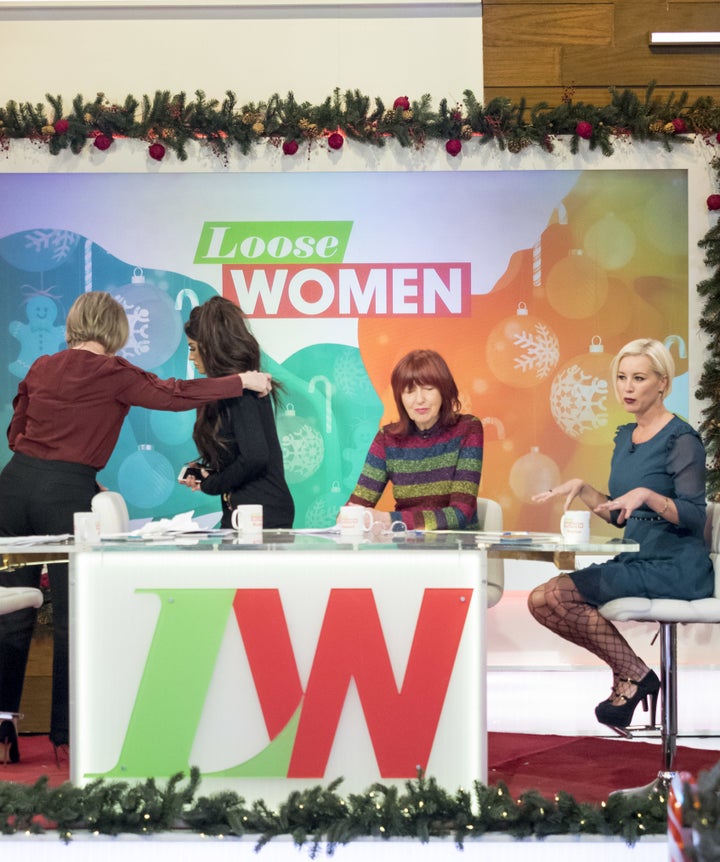 Speaking after the break, Ruth said: "She wanted to come on today and talk about Keith's condition and raise awareness.
"Unfortunately as you saw she couldn't cope talking about her mum so she's gone off and we've got her a cup of tea and we are going to continue the show without her."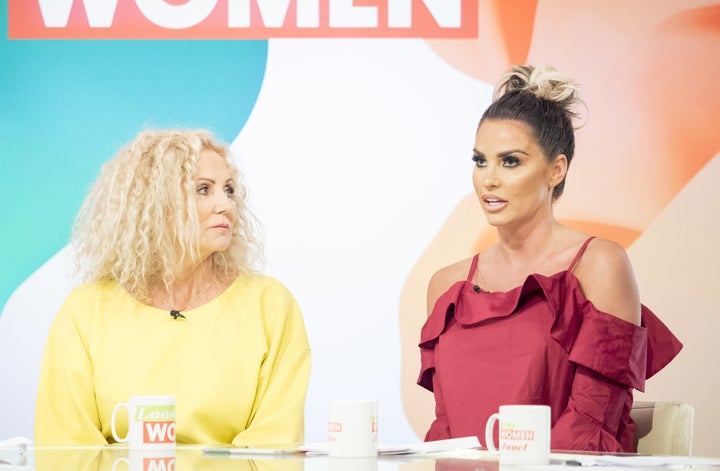 Yesterday it was revealed that TV presenter Keith Chegwin, aka Cheggers, had died at the age of 60, just six months after being diagnosed with IPF.
In a statement, his family said: "We are heartbroken to share the news that Keith Chegwin sadly passed away following a long-term battle with a progressive lung condition, idiopathic pulmonary fibrosis, which rapidly worsened towards the end of this year. Keith died peacefully at home shortly after midnight on the 11th of December."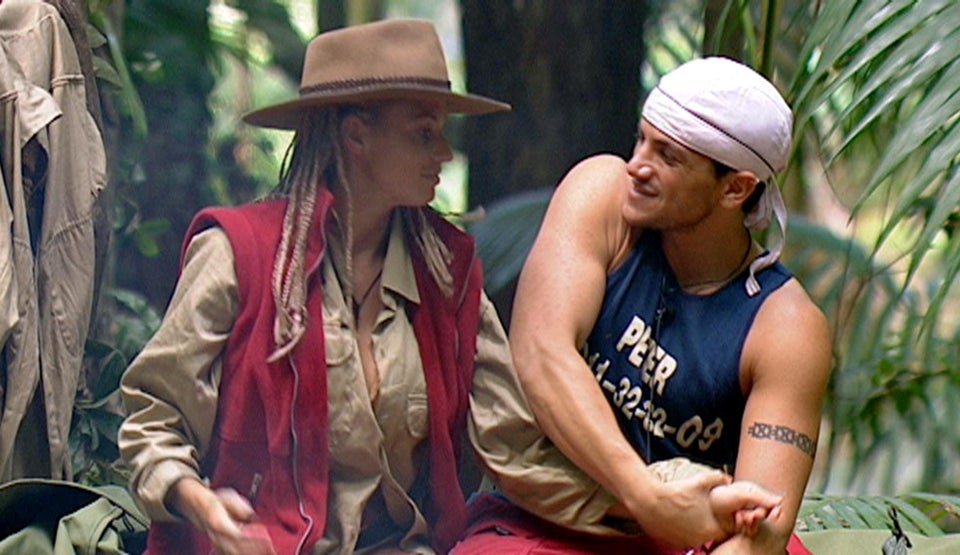 Katie Price's Most Memorable Moments