This year I've worn dozens of facemasks, had several spray tans and a couple of cheeky pedicures too. On occasion I've sat in the bath eating pizza surrounded by candles watching Mrs Doubtfire and Bridesmaids.
Bryan grinned at me and gave me a friendly hug. "You are a beautiful woman. You are strong. You should be very proud of yourself". And I was. I was relieved it was done, and exhausted from all the worry, nerves and adrenaline. But mainly I was proud of us all. We had done something special; I could feel it.
I'd just like to take this opportunity to say thank you to Nadia. As a woman in the public eye, she would have known only too well what sort of reaction her sartorial choice would receive and yet she stuck with it - and it's sparking exactly the right kind of debate.
I proved my point; I wrote an article about women shaming other women and women body-shamed my daughters! I know what you are thinking, I shouldn't write an article like this and not expect this sort of attention; I'm not complaining, I just thought it interesting that everyone missed my point.
My mother recently wrote an article in the Daily Mail addressing how she raised me and my 15 year old sister to be respectable and kind towards other women and wear whatever clothes we feel comfortable in. The article got a lot of mixed attention...
Katie Price has been let down by Loose Women and the viewers who complained about her. I hope that ITV and Ofcom recognise the double standard inherent in the complaints and dismiss them, showing this up for what it is: slut-shaming snobbery.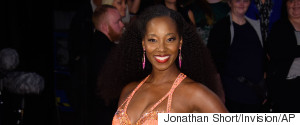 Let me break this down for you. Beyoncé's album is not an attack on anyone. It is a celebration of the strength, endurance and potential within black womanhood. The fact that you are mad/uncomfortable/agitated about it is evidence enough of how blind you are to the realities of being one.
We live in a world where 'abortion' is a word that's still whispered, and Katie deserves nothing but praise for telling the nation what many of us wouldn't say to our own friends.
Coleen isn't in any way, which is obvious to anyone who has a mental capacity greater than that of an infant, attempting to compare gay rights to the religious terror promoted by the Islamic State.
Why should a size 20 or 30 girl not be able to go out and buy the same clothes that her size 10 friends can? What good do we expect to come from it? We have had specialised plus size clothing stores for over a decade now. Has the world buckled and conformed to traditional healthy BMI standards? NO. Is the situation actually worse than ever now? Apparently so.
Since Judy Finnigan's wardrobe malfunction at the National Television Awards, I'm pretty sure she's gone about her day without men pulling open her dress, juggling her jubblies and cheerily reassuring her, "everyone's seen them anyway".
On Saturday I got up alarmingly early to beaver across to Sky TV studios for the privilege of reviewing papers.