Katie Price's appointment to the 'Loose Women' panel was always guaranteed to bring the shock factor, but she's insisted there has only been one instance where she's been given a telling off from bosses.
In an exclusive interview with HuffPost UK, we asked Katie whether her candid nature on the panel had landed her in hot water with producers, but she said she'd managed to keep herself in check.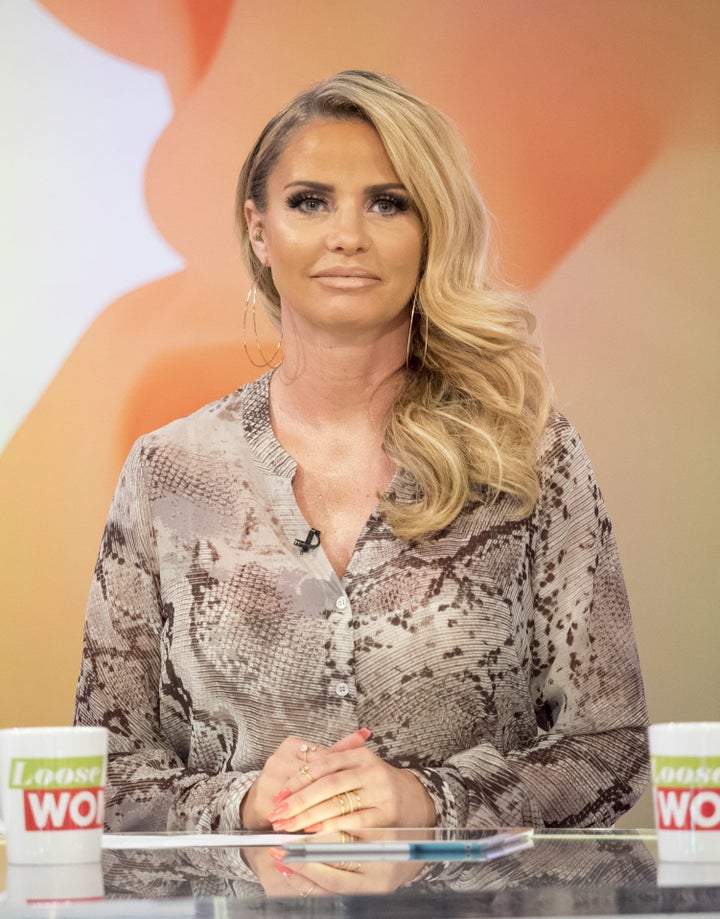 At the photocall for her new autobiography, we asked Katie if she'd been "in trouble" with bosses during her time on the show, to which she revealed: "Only once. Not in trouble, but we were talking about Gwyneth Paltrow or whatever her name is... she's got these sex toys out and we were talking about some lube that she had.
"So I said, 'who needs lube when you can just spit?'... and then in my ear, 'Oh, Kaaaaate!'
She added: "But they know what I'm like, they booked me for it so they know that I keep them on their toes. I do have to reel it in, though, trust me. With my filthy mind.
"I still wind them up before I go on, though. In my earpiece thing I'll go, 'oh I'm in a naughty mood', and they're like, 'oh no, don't start'."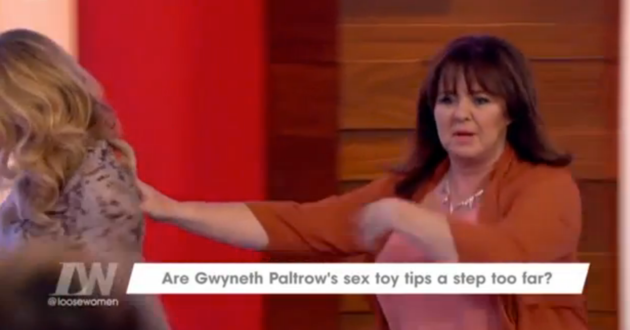 We also quizzed Katie about life on 'Loose Women', during which we asked about which of her fellow panellists she has the strongest bond with.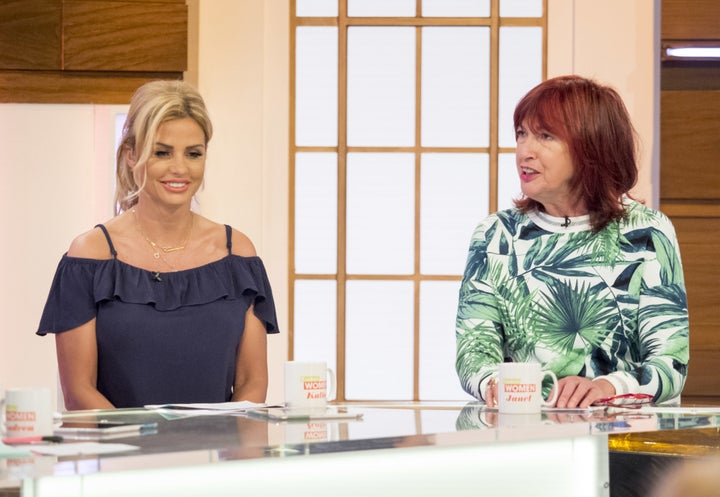 She admitted: "I'm not just saying it, I actually get on with all of them. There's not one that I don't get on with, or one that I feel funny about.
"Janet Street-Porter, I love her. She wants to take me out on a night out. She will corrupt me, there's no way I could corrupt her. I could corrupt anyone, but not her."
Our request for an invitation to the aforementioned night out was met with polite laughter, which we're taking as a definite yes.
Katie Price's new autobiography, 'Reborn', goes on sale on Wednesday, 22 September.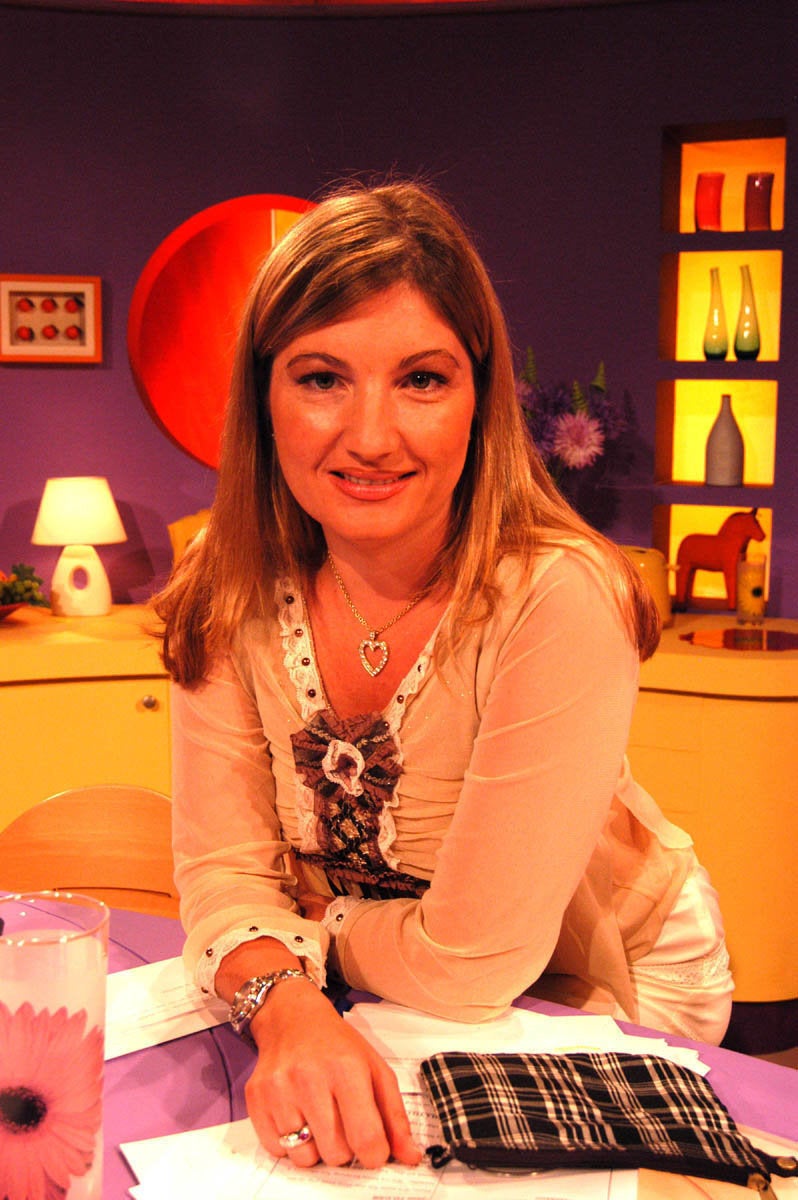 12 Stars You'd Forgotten Were 'Loose Women'