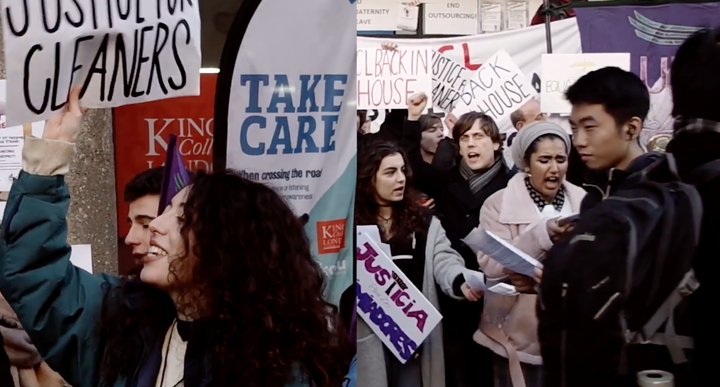 I'm from Peru and have been living in London for 10 years. I've been working at King's College London as a cleaner for three.
I am involved in the Justice For Cleaners campaign because me and my colleagues are asking for equality, we want to have the same terms and conditions as everyone else who works for King's.
We are employed by an outsourced company and we are not treated well here. We're overworked. People will still come into work, even if they are sick, as there is no sick pay.
One of my colleagues was off work for a month because she wasn't able to walk properly but she had to come in while her foot was still healing and she was limping as she wasn't earning enough to cover her expenses.
Sick pay is just one part of the problem. Pensions play another big part, we get only one per cent of our salary while King's staff get much more.
But the biggest difference of being employed by an outsourcing company, compared to being employed by King's, is the treatment of its staff.
You don't see King's shouting at staff or pushing them to do more work than they usually do.
The 2029 mission statement at King's is "Our aim is to make the world a better place", but they should look around them.
They would see on their own campuses how outsourced workers are being treated by these companies that see you as a number and not as a person.
This is an excerpt of an interview originally published in the short film Justice for Cleaners directed by Leah Rustomjee and republished here with permission.