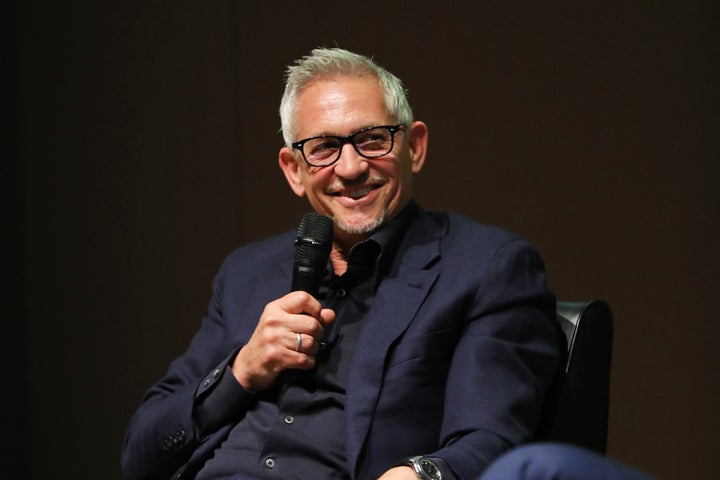 Keir Starmer has defended Gary Lineker amid the ongoing row over his comments about the government's plans to crack down on illegal immigration.
The Match of the Day presenter has been criticised after he compared the language used by home secretary Suella Braverman to Nazi Germany.
Lineker, who has 8.6 million Twitter followers, commented on a video on the social media site put out by Braverman, in which she unveiled government plans to stop migrant boats crossing the Channel.
He tweeted : "Good heavens, this is beyond awful."
The former England striker then replied to a user who challenged him because it was "easy to pontificate when it doesn't affect you".
Lineker wrote: "There is no huge influx. We take far fewer refugees than other major European countries.
"This is just an immeasurably cruel policy directed at the most vulnerable people in language that is not dissimilar to that used by Germany in the 30s, and I'm out of order?"
He has been criticised by the home secretary, while a spokesperson for Rishi Sunak said: "It's obviously disappointing to see someone whose salary is funded by hard-working British (licence-fee) payers using that kind of rhetoric and seemingly dismissing their legitimate concerns that they have about small boats crossings and illegal migration."
A spokesman for Starmer said: "I think there is a general observation that I'd make, which is I think comparisons with Germany in the 1930s aren't always the best way to make one's argument.
"On the specifics of Gary Lineker speaking out, everybody will know that he has been a passionate advocate on behalf of refugees and refugee rights, including taking refugees into his own home.
"So, I don't think it will come as a surprise that he has strong views on this subject."
In a tweet, he said: "I have never known such love and support in my life than I'm getting this morning (England World Cup goals aside, possibly)," he said. "I want to thank each and every one of you. It means a lot.
"I'll continue to try and speak up for those poor souls that have no voice. Cheers all."