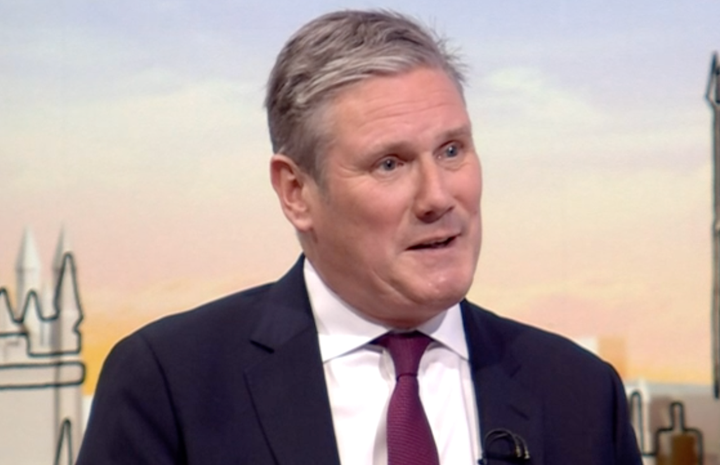 Keir Starmer has denied ever saying he "hated tree-huggers", as he defended his commitment to green policies.
Last week the Sunday Times reported the Labour leader had made the remark after his shadow climate change minister Ed Miliband outlined his energy plans.
″[Starmer] thanked him for his presentation, but said he wasn't interested in hope and change, he was more interested in creating sustainable new jobs to replace jobs in old sectors that were being lost," a source told the newspaper.
"He then said he was not interested in tree-huggers, before adding to everyone's surprise, 'In fact, I hate tree-huggers'."
But speaking to the BBC's Sunday with Laura Kuenssberg programme, Starmer denied the claim.
"No I didn't say that," he said.
The Labour leader said he had instead been making the point that workers, including steel workers he met in Scunthorpe, were desperate for effective green policies.
"What I said to the shadow cabinet and others is they're not tree-huggers, they're not gluing themselves to the road, they haven't got placards, but they are absolute evangelists for green steel," he said.
"They know their jobs depend on going green and the jobs of the next generation in steel."
In the same interview, Starmer also said "of course" it was worth him angering people on the left of Labour if it was necessary to win the election.