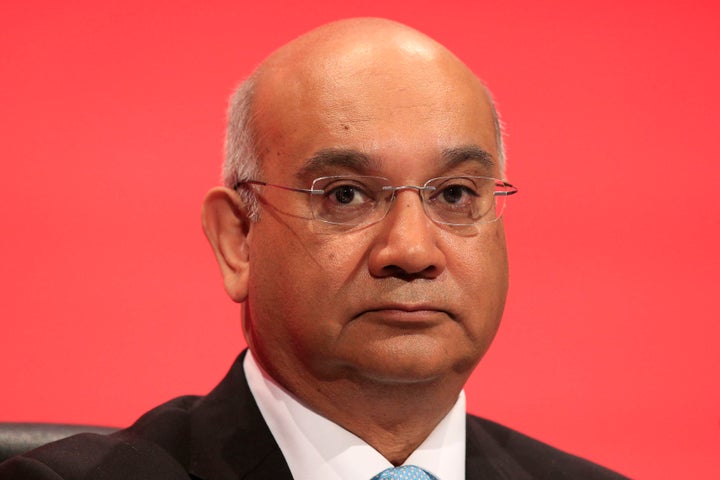 Keith Vaz has said he intends to stand down as chairman of the Commons Home Affairs Committee, following reports he paid for the services of escorts.
The Sunday Mirror has reported the senior Labour MP paid for the men to visit him at his flat last month.
In a statement to the Mail on Sunday, Vaz said:
"I am genuinely sorry for the hurt and distress that has been caused by my actions in particular to my wife and children. I will be informing the Committee on Tuesday of my intention to stand aside from chairing the sessions of the Committee with immediate effect."
Vaz, who has been MP for Leicester East since 1987, has attacked the Sunday Mirror for running the story. He said in a statement today:
"It is deeply disturbing that a national newspaper should have paid individuals to have acted in this way. I have referred these allegations to my solicitor Mark Stephens of Howard Kennedy who will consider them carefully and advise me accordingly."
As chairman of the home affairs committee, Vaz is currently chairing an inquiry into the UK's prostitution rules.
A Labour Party spokesman told the BBC: "Keith Vaz has issued a statement on this matter.
"As with all departmental select committees, Keith was elected to the chair of the Home Affairs Select Committee by the House of Commons, and his position is a matter for him and the House".
Conservative culture secretary John Whittindale told Sky News it would be a "a sensible course of action" for Vaz to stand aside as chairman of the committee.
Labour Shadow Health Secretary Diane Abbott said this was a "dreadful" experience for Vaz, and his wife and children.
"I have known Keith for over 30 years, I think this must be a dreadful time for him, and his family - his wife and his two children. And I would rather not comment," she told Sky News.
His colleague in the Commons, suspended Labour MP Simon Danczuk, also said Vaz must be "going through hell" today "under the scrutiny of his personal and private life".
Danczuk added to LBC that the situation should be handled compassionately as Vaz "tries to deal with his sexuality".
The Huffington Post UK has contacted Vaz for comment.