Comedian Sir Ken Dodd has died at the age of 90, his publicist has said.
The star, famous for his epic stand-up shows, as well as his Diddy Men and tickling stick, died just days after leaving hospital.
He married Anne Jones, his partner of 40 years, on Friday at their house, which was also the one he was born in.
His publicist Robert Holmes told the Press Association: "They got the registrar and were married in the house. He died two days later on Mother's Day. Anne is obviously very upset."
Holmes added: "To my mind, he was one of the last music hall greats.
"He passed away in the home that he was born in over 90 years ago. He's never lived anywhere else. It's absolutely amazing.
"With Ken gone, the lights have been turned out in the world of variety. He was a comedy legend and genius."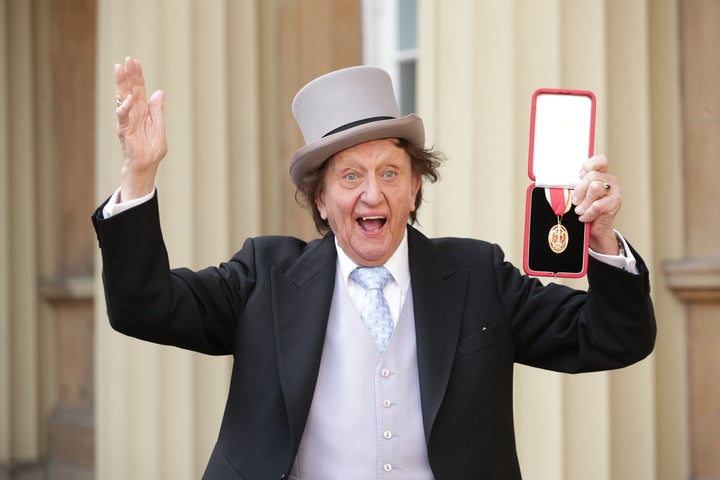 Sir Ken spent more than six weeks in the Liverpool Heart and Chest Hospital earlier this year, following a chest infection, leaving at the end of February.
The comedy legend had this weekend been forced to cancel all his upcoming shows on his Happiness Tour, saying he needs "long term convalescence" after his spell in hospital.
The Irish comedian, known for hosting panel shows such as Mock the Week, said on Twitter: "Ah, Ken Dodd has died. So happy I got to meet him once, and more importantly, saw him do one of his incredible 5 hour shows. He was an education to watch and, afterwards, at 1.30 am, he had beers with me in the dressing room and talked showbiz. A privilege, and a loss. RIP."
Born the son of a coal merchant in Knotty Ash, Liverpool, in 1927, Sir Ken made it into the Guinness Book of Records for telling 1,500 jokes in three and a half hours.
After making his name in the music halls, his career in television and radio took off.
Comedian Gary Delaney made reference to Sir Ken's long stand-up shows as he paid tribute on Twitter.
He wrote: "RIP Sir Ken Dodd. One of the all time greats. The funeral will be held on Wednesday, Thursday, Friday and most of Saturday."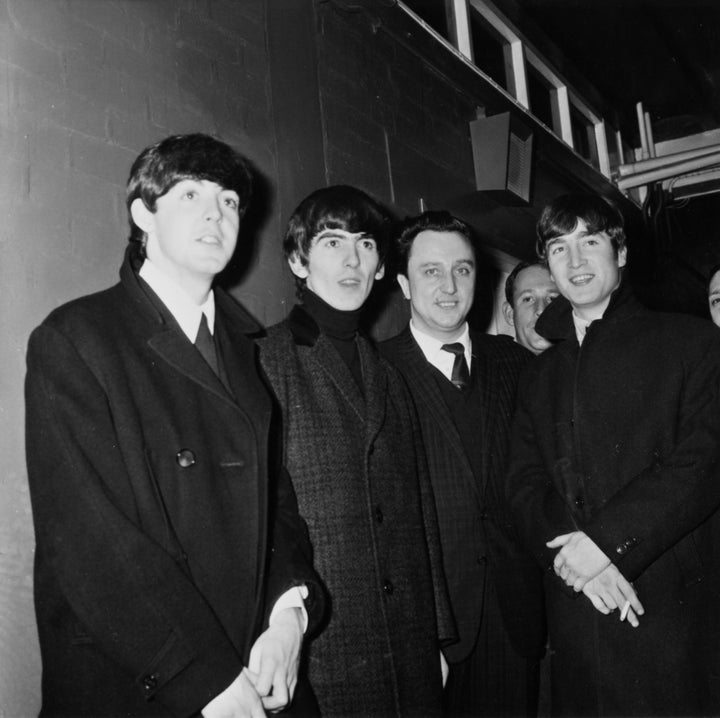 Actor John Challis, who played Boycie in comedy television series Only Fools and Horses, tweeted: "So sorry to hear we have lost Ken Dodd.I met him once and I've never forgotten it.Gawd bless 'im."
Fellow Liverpudlian Claire Sweeney described Sir Ken as a "legend and an inspiration".
The television personality shared some photos of the comedian's 90th birthday party on Twitter, saying: "RIP Sir Ken Dodd. A legend and an inspiration. I have a lot to thank You for. I Was thrilled you had the best birthday party in Liverpool before you left us. Your city, friends,Family and Show business will miss you terribly."
Fittingly, tributes are a long list of his funniest lines.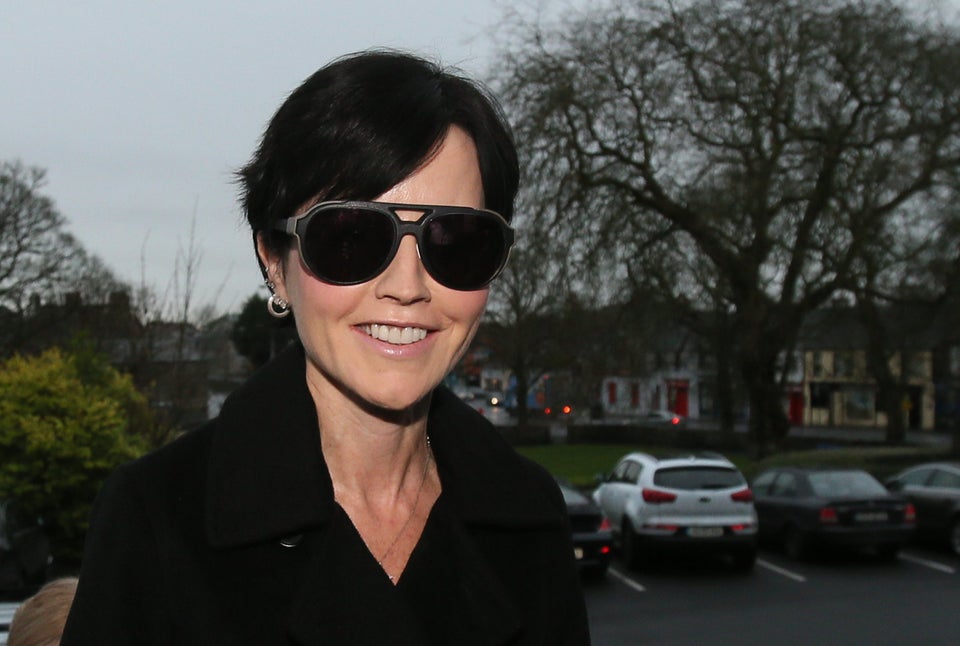 RIP Celebs: Stars We Lost In 2018