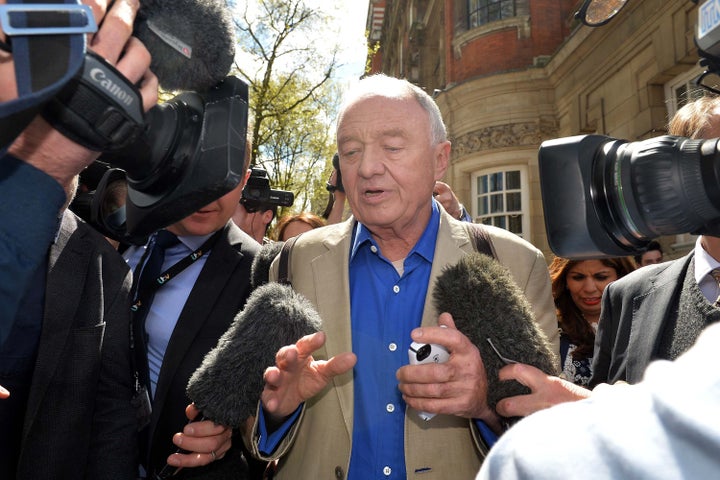 Ken Livingstone today insisted everything he said about Hitler was "true", after he was suspended from the Labour Party following a row about antisemitism.
The former London mayor yesterday was roundly condemned by Labour MPs after he said Hitler supported Zionism before he went "mad" and engineered the Holocaust.
He told the Evening Standard today: "Everything I said yesterday was true and I will be presenting the academic book about that to the Labour Party inquiry."
Livingstone also told Sky News that "pro-Israel Labour MPs" had "no idea about the history" of Germany.
"They certainly don't teach about 1930s Zionist policy in Israeli schools…almost everyone in the Jewish community grows up in complete ignorance of this," he said.
He added: ""How can the truth be an offence - if I had lied that would be offensive."
Quizzed by reporters outside his London home today, Livingstone said he would not be commenting any further until tomorrow.
This morning Labour's deputy leader Tom Watson said it was "vile" of Livingstone to link Zionism to Hitler.
Andy Burnham has said Jeremy Corbyn should have acted faster to suspend Livingstone.
But Watson said Corbyn could not have moved "any quicker" to deal with the former London mayor.
Livingstone and Corbyn are longtime political allies. The Labour leader insisted yesterday denied the party had been thrown into a "crisis" over the row.
Today when asked by Sky News about antisemitism in his party, Corbyn told the reporter: "Goodbye".
In extraordinary scenes in Westminster yesterday, Livingstone was angrily branded a "Nazi apologist" by Labour MP John Mann.
Popular in the Community