Tributes are pouring in for Kenny Baker after his niece confirmed the British actor, famous for playing such roles as R2-D2 in Star Wars, passed away at the age of 81.
Baker, who was 3ft 8in tall, shot to fame when he took on the iconic role of the robot R2-D2 in the first Star Wars film in 1977.
Since then he appeared in all subsequent Star Wars films except 2015's The Force Awakens. He also appeared in Time Bandits and Flash Gordon.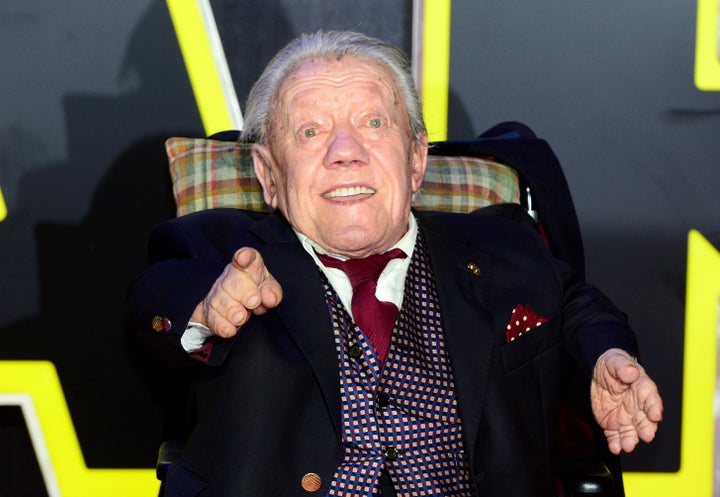 Baker, born in Birmingham, died after a long illness.
His niece, Abigail Shield, paid tribute to her uncle.
She told the Guardian: "It was expected, but it's sad nonetheless. He had a very long and fulfilled life.
"He brought lots of happiness to people and we'll be celebrating the fact that he was well loved throughout the world.
"We're all very proud of what he achieved in his lifetime."
Fans of his work have also paid tribute to the late actor.