At least one person has been seriously injured after a bridge over a busy motorway collapsed.
The M20 was closed in both directions after a passenger bridge came down on traffic between junctions 3 and 4 in Kent.
Designer Andy Sunnucks said he was "lucky to be alive" after falling debris from the bridge showered on to the tarmac and passing traffic below.
"We came to a standstill and saw everyone running towards the wreckage," he told The Independent. "We went to the wreckage and saw the lorry and the man underneath.
"He was physically under the bridge and wasn't moving. It really shook us up."
Police confirmed the bridge came down after it was struck by a digger on the back of a lorry.
Highways England also spoke of a "vehicle striking a bridge" and said all emergency services had been scrambled to the scene.
An air ambulance was filmed by witnesses trying to land nearby.
Two trucks and a motorbike were crushed when the bridge collapsed just after midday on Saturday.
A male motorcyclist has been taken to Tunbridge Wells Hospital with suspected broken ribs, Kent Messenger reported.
Kent Police said in a statement: "[Officers were] called at 12.07pm on Saturday August 27 to a report of a bridge collapse between junction 4 and junction 3 on the M20 London-bound.
"It is believed a lorry collided with a pedestrian bridge which has collapsed onto the carriageway below.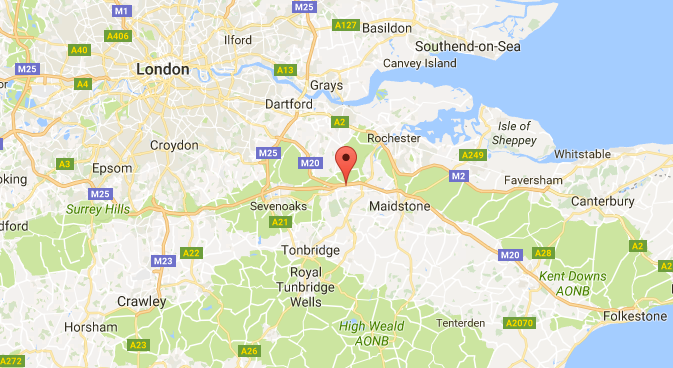 "Officers are in attendance along with Kent Fire and Rescue Service and South East Coast Ambulance Service.
"No people are believed to be trapped in the debris, however one person is believed to have suffered injuries, not reported to be life-threatening at this time.
"Police are treating this as a major incident and the M20 has been closed in both directions to allow this incident to be dealt with. Traffic will be heavier than usual."
Authorities have said junctions two to four of the M20 are expected to remain closed until at least 1 pm on Sunday.