Two kids possibly had the best first date ever, when the restaurant they were in ended up picking up the bill.
Rebecca Emily Entwistle, who is assumed to be the young girl's mum, shared a picture of the adorable duo in Pizza Express on Facebook.
"Harry was a true gent and bought his little lady flowers. They had (according to Nieve): 'the best time ever'."
Entwistle continued: "I have to say the service and food were amazing and the staff wonderful.
"When the bill came we were touched (close to tears actually as it was such a kind gesture) to find out that Pizza Express had picked up the tab.
"Thank you so much, I'm sure this will be the first of the little couples many visits."
The mum shared the photo with the two kids holding the receipt that read: "This one's our treat."
"Oh my God, this has made my morning, now that's the cutest couple ever," one person wrote.
"Now that's service for you. Pizza Express are so kind and caring. I'm touched as to what they did that day."
A woman, assumed to be Harry's mum, replied: "Harry told me on the way home that he and Nieve have already talked about marriage."
And if that wasn't cute enough, here's a picture of Harry waiting for Nieve at 5pm with a bunch of flowers at the table.
All we're saying is Nieve is going to have pretty high expectations for first dates from now on.
Related
Before You Go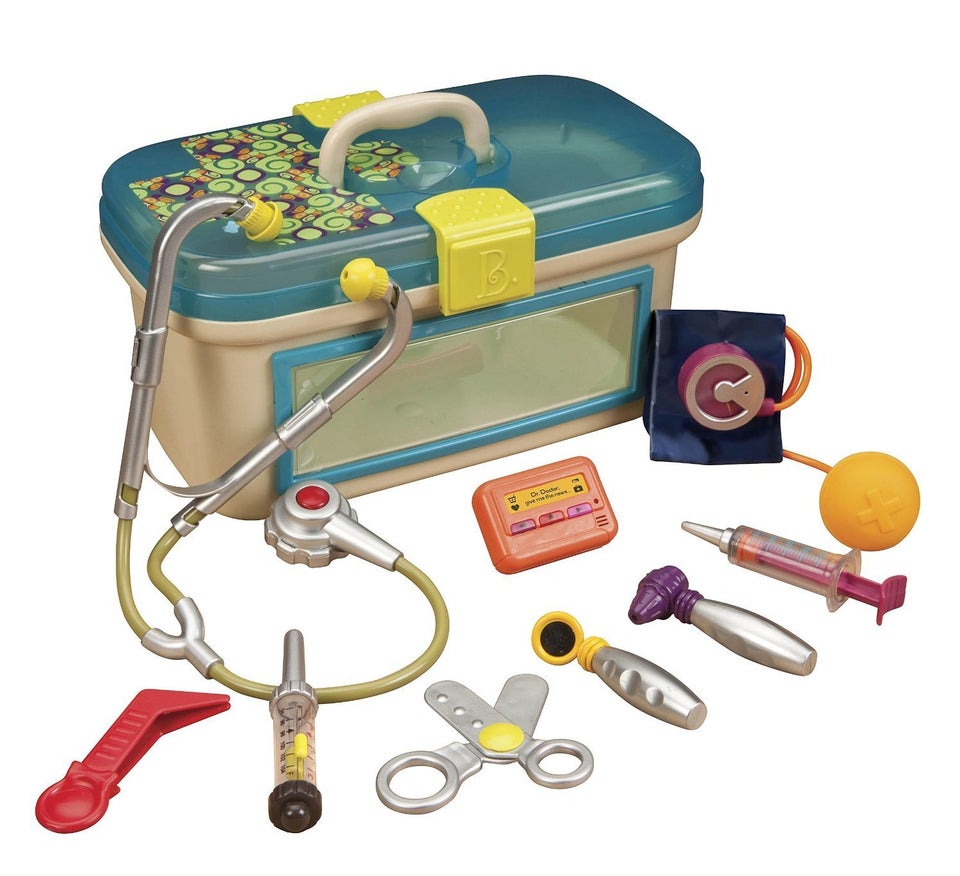 Classic Toddler Toys That Never Get Old