Kim Kardashian is holding tightly onto her crown as the queen of oversharing, posting a string of raunchy photos over the weekend.
As anyone who follows Kim on Twitter (or, frankly, has even a passing interest in popular culture) will know, Kim has never exactly been averse to a bit of a social media PDA or a showing a bit of skin, and on Saturday night, she cranked up the heat once again with a fresh batch of revealing pics.
Believe it or not, the photograph below, which sees husband Kanye West getting very up close and personal with her, is among the more tame of the bunch:
Also among the photos was this selfie, which sees her enjoying a miniature ice cream cone as only Kim K truly would:
We're pleased to see she's getting some calcium in her life, at least.
After what turned into a series of photos of legs, arms and an assortment of other unidentified body parts, she rounded things off with this selfie, which we're just going to let speak for itself:
Kim wasn't the only member of the Kardashian-West household stealing the show over the weekend, though, with Kanye raising eyebrows at the lavish wedding of his friend, Dave Grutman.
After finding himself with the microphone in his hand during the groom's speech, Kanye referenced his infamous Taylor Swift moment, joking: "I'mma let you finish, but Dave and Isabela had one of the best weddings of all time!"
Tap the image below for a few more of Kim's scantily-clad social media posts: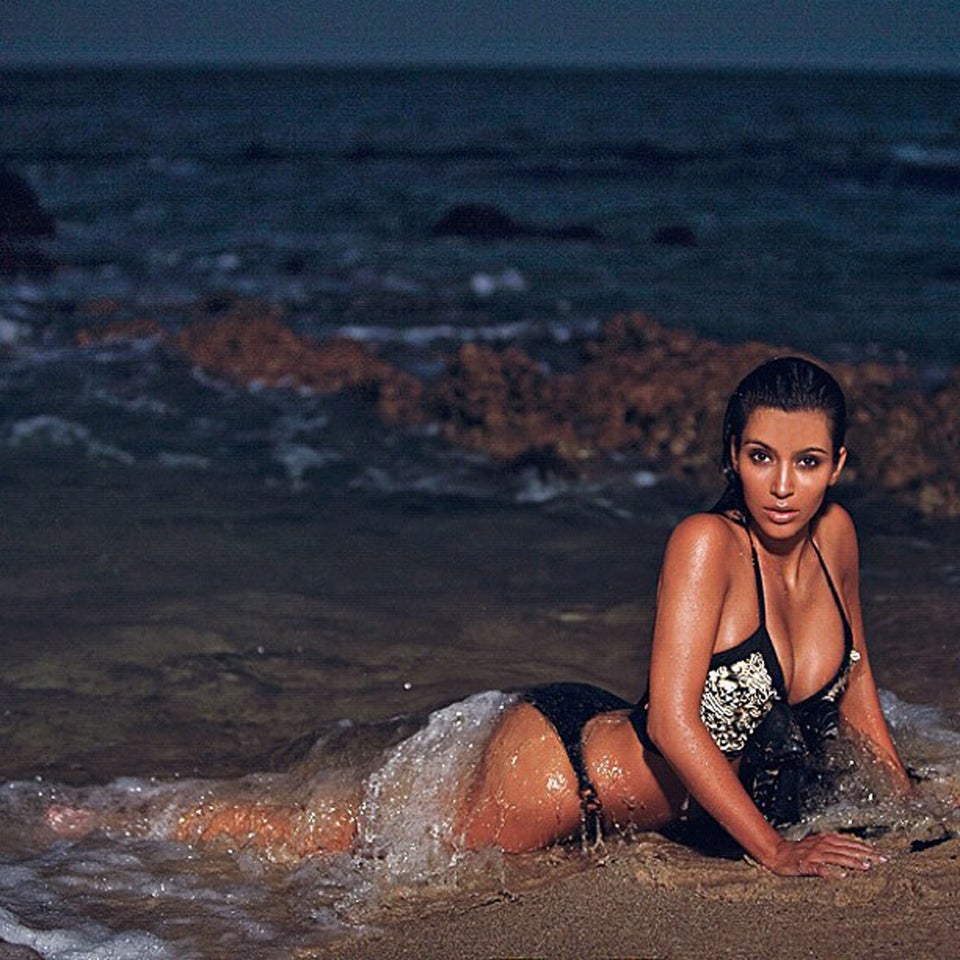 Kim Kardashian's Most Naked Moments