When it comes to sex and pleasure, many of us tend to shy away from discussing the juicy details.
But all of that goes out of the window in Channel 4's new show 'Kinky Britain'.
The fetish-filled programme, which aired on 11 July, explored the lives of those who work in the amateur online movie market.
What's interesting, perhaps, is that there's hardly any nudity involved. Instead these people simply cater to the unusual whims of online viewers who are pleasured by anything from gummy bear-eating clips to videos of women wearing roll necks.
And it's an industry that can be incredibly lucrative - we're talking thousands of pounds per clip, if you know which niches to delve into.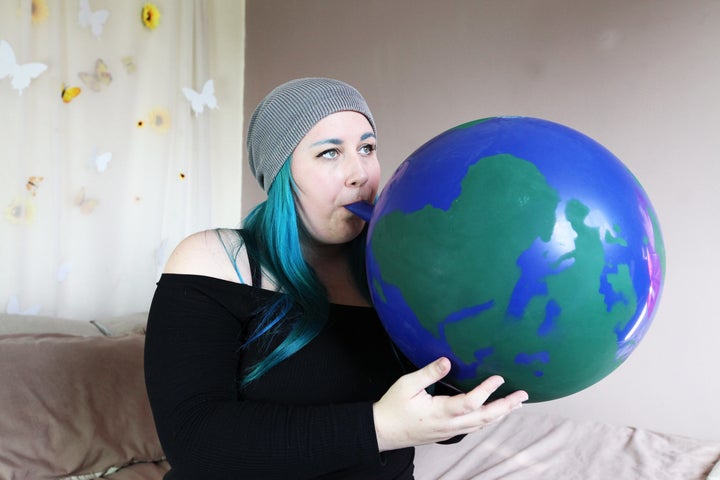 The unusual show followed the story of Jocelyn and Hywel. She's a model, he's a former particle physicist and budding photographer.
The pair, who like to act out fantasies and have their own "dungeon" in their countryside home, set up their own business producing and filming amateur fetish videos.
Jocelyn likes to get spanked. Hywel likes to be in charge.
"Our fantasies ideas mesh very well," said Hywel.
He explained that filming amateur clips started as a hobby, but he was soon making double what he earned as a university lecturer - so they started the business full-time.
You can get any kind of fetish these days: eye crossing fetishes, "booty clapping" fetishes, apron fetishes and more.
In one instance, Jocelyn starred in a roll neck fetish clip. She was fully clothed, wearing a roll neck with her hair tied back.
While watching the clip back, she explained that people will pay money to watch her sit and chat in her roll neck.
"What a lovely fetish to have because you would go around, in life, seeing people in roll neck sweaters quite often and get pleasure from that," she said.
The TV show also followed 23-year-old Michelle from Berkshire, who films home movies for fetishists with very specific requests.
One person requested that she bit into gummy bears on camera, slowly tearing them apart with her "sharp teeth".
"Since doing this job I've been able to explore the sensuality of almost everything," said Michelle.
From ear-cleaning videos which involve inserting cotton buds into her ears (sometimes rather sexually), to drinking fizzy drinks and belching on camera, Michelle has performed them all.
She explained that some models can earn up to £10,000 per month doing the most basic fetish videos because they build up such a huge fan base.
"Of course it can be lucrative but you have to put the work in," she added.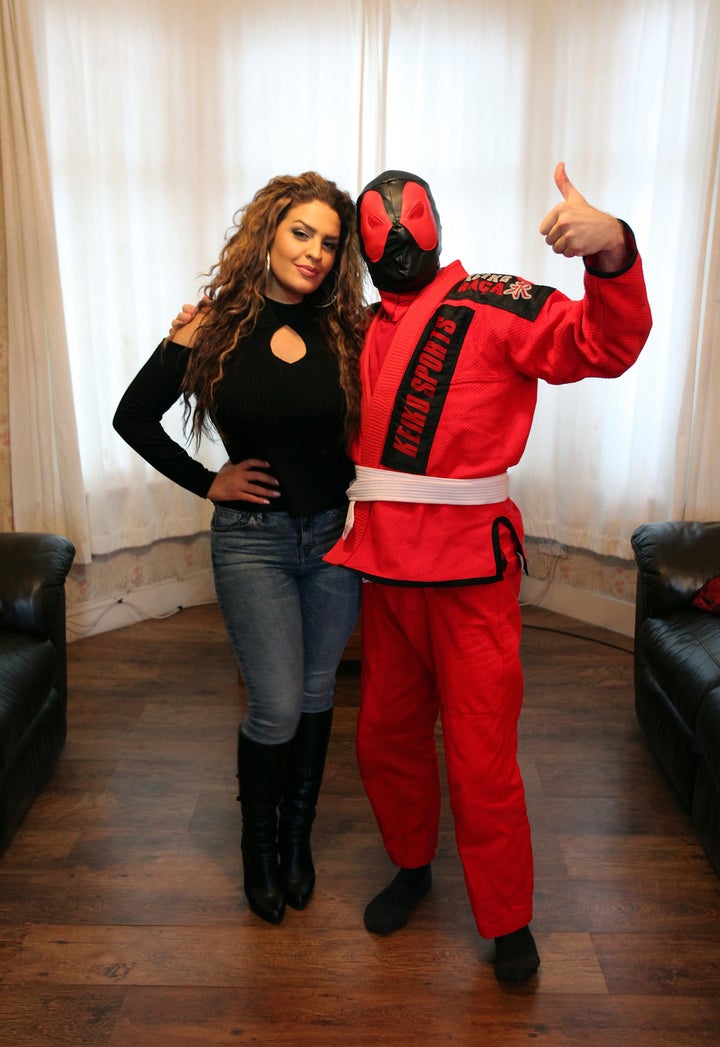 Another star of the show, Camuran, runs a female wrestling company.
She films videos of herself and other women wrestling men, which are then posted online.
"There's absolutely no sex that goes on," she explained. "As soon as that door is shut, it's just hardcore wrestling.
"The idea of overpowering a man and beating him, the guys do find it a turn on."
As one of the men involved in her videos puts it: "It's not like sex. It's miles better."