Kosovo has won its first ever Olympic medal - and it's a gold.
Majlinda Kelmendi defeated Italy's Odette Giuffrida in the women's 52-kilogram judo division final on Sunday to claim the history-making medal.
The fight was marked by aggressive grip-fighting as both competitors struggled to get a decisive hold on the other's uniform, the Los Angeles Times reported.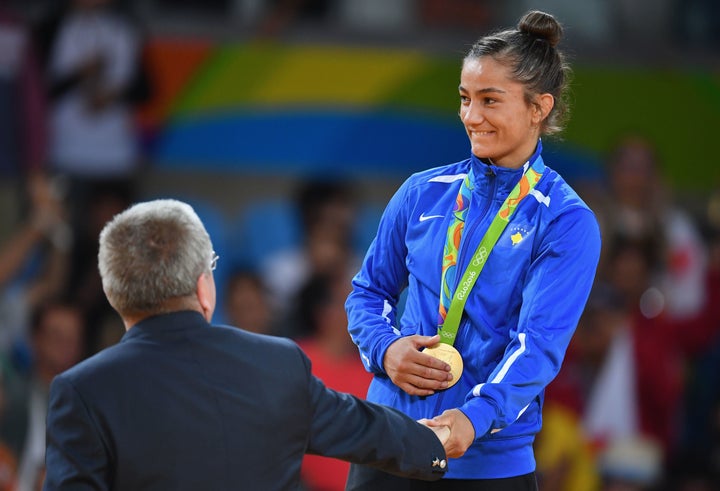 Kelmendi only managed to score once, but it was enough.
After claiming victory Kelmendi hugged her opponent, then walked off the mat in tears.
Kelmendi, who was Kosovo's flag bearer, entered the tournament as one of the top favourites in her division.
In 2012 Kelmendi competed in the London Olympics as a member of Albania's delegation - as Kosovo was yet to be recognised by the International Olympic Committee - but she did not make it past the second round. Kosovo was only admitted into the IOC in 2014.
Kelmendi's performance was lauded on social media.
"Look at us, look at how far we have come. Look what they tried to keep down for centuries," Nak Berisha wrote.
Related