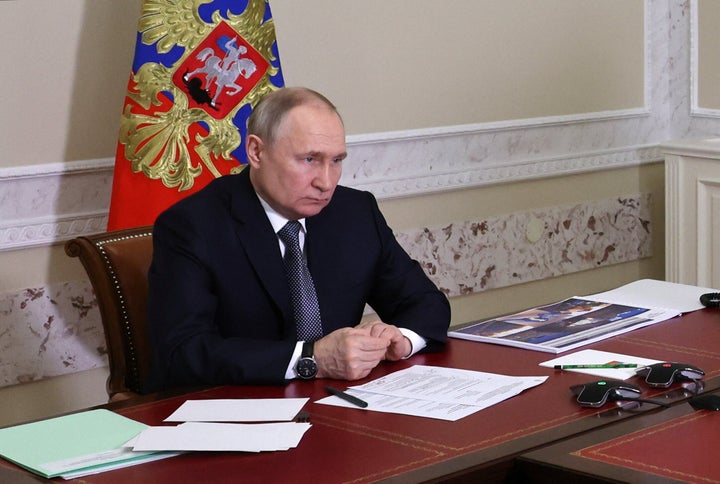 The Kremlin said the attack – which it described as an attempt on Putin's life – was foiled, but Ukraine denies ever launching such an assault in the first place.
So, here's what we know so far.
What has Russia said about the Kremlin attack?
After a flurry of interest online, state news outlet RIA claimed on Wednesday that there had been an attack on the Kremlin.
The building in Moscow is a historical fortress which is home to Putin's administration and a ceremonial area which also welcomes tourists.
Russian officials allegedly said: "The Kremlin has assessed these actions as a planned terrorist act and an assassination attempt on the president on the eve of Victory Day, the May Parade."
Apparently, the Kremlin managed to disable the two drones which targeted the citadel before they could cause significant damage.
Putin was allegedly not injured and there was no material damage to the Kremlin buildings.
The Russian president was not in the Kremlin at the time – even though he has living quarters there – but was working at his Novo Ogaryovo residence outside of the capital.
According to the officials, Putin has not changed his schedule in response to the attack and was still working.
However, the Russian government said: "Russia reserves the right to retaliate where and when it deems necessary."
It's worth remembering that Moscow has not shared any evidence from the reported incident and has revealed very few specifics about the attack.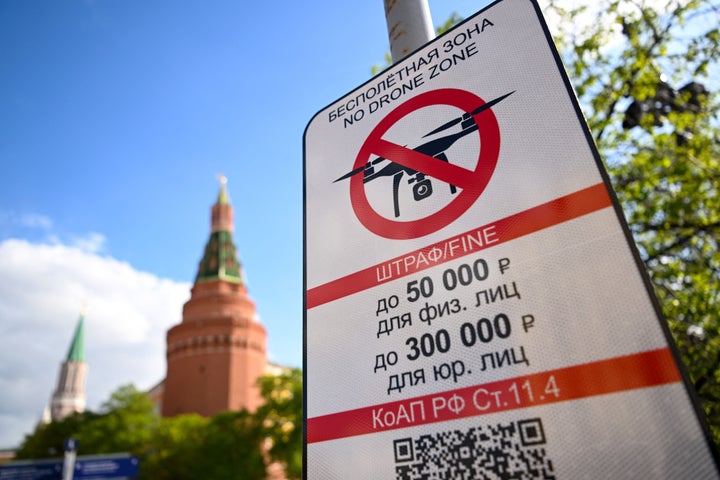 What has Ukraine said?
Serhiy Nykyforov told CNN: "We do not have information on so called night attacks on Kremlin.
"As president Zelenskyy has stated numerous times before, Ukraine uses all means at its disposal to free its own territory, not to attack others."
He also dismissed Russia's claim it was an "act of terrorism", saying: "A terror attack is destroyed blocks of residential buildings in Dnipro and Uman, or a missile at a link at Kramatorsk rail station and many other tragedies.
"What happened in Moscow is obviously about escalating the mood on the eve of May 9."
He said it was a "trick to be expected from our opponents".
Zelenskyy's presidential adviser Mykhailo Podolyak echoed this claim, and said carrying out such an attack would not "solve any military goals" for Ukraine.
He added: "This would allow Russia to justify mass strikes on Ukrainian cities, civilians and infrastructure facilities. Why would we need that? What's the logic?"
Zelenskyy isn't even in the country right now. He's in Finland and intends to travel to Germany in an effort to get more military backing from the West.
At the end of March, Reuters reported that Ukrainians were calling for more anti-drone guns over fears that Russia was upping its drone usage.
What else do we know?
The US said it had not warning about the supposed attack. US secretary of state Antony Blinken said he had seen the reports, but said he "can't in any way validate them".
Speaking at a Washington Post Live event on Wednesday, he said: "We simply don't know. We'll see what the facts are. And it's really hard to comment or speculate on this without really knowing what the facts are.
"I would take anything coming out of the Kremlin with a very large shaker of salt."
What about the social media footage?
Before the Kremlin's statement, Russian social media accounts started to share an unverified video posted in the early hours of Wednesday morning which showed an object flying into the Kremlin, a brief explosion followed by a stream of smoke.
The clip was originally posted on a group for residents of a neighbourhood which faces the Kremlin across the Mosvka River, according to Reuters news agency. It was then shared by Russian media, including the military news outlet Zvezda.
It's thought Ukraine has also been able to strike behind the borders of Russian occupied land before, including in Crimea, but the country has not confirmed that it was behind these attacks.
What happens next?
It's not clear what the Ukrainian or Russian officials will do next after the supposed attack.
Russia's ultra-nationalists have called for retaliation, with influential military bloggers calling for Moscow to launch more strikes against Ukraine.
The mayor of Moscow has also issued a ban on all drones over the capital (aside from the ones used by government).
He did not mention the supposed attack as his reasoning, but said it was meant to "prevent an illegal use of unmanned aircraft that could hamper the work of law enforcement agencies".
And, according to the state-run TASS news agency, the May 9 Victory Day parade will still go ahead in the capital city despite the incident.