Revelations that the gorilla who escaped from his enclosure at London Zoo celebrated by downing five litres of undiluted blackcurrant squash has led some to suggest Kumbuka has inadvertently "raised the bar" for all stag-do's.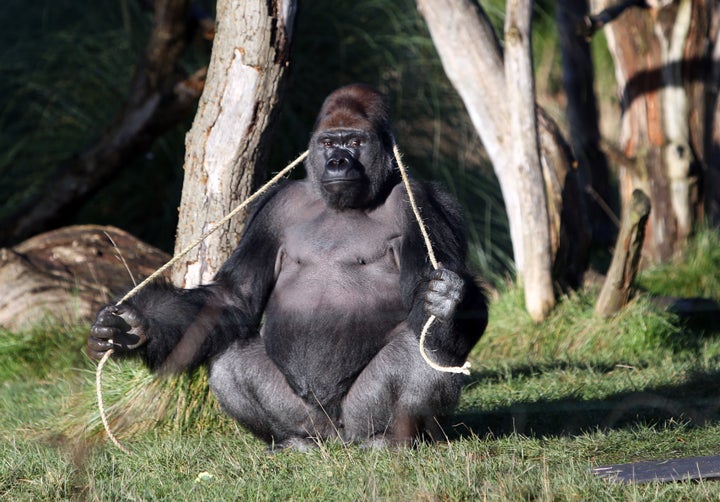 The 29 stone primate's "opportunistic" escape led to the zoo being locked down on October 13 and armed police being called in, before he was eventually tranquilised.
However, commentators were less interested in the ape's great escape, instead focusing on how he chose to celebrate his freedom.
MailOnline even broke down Kumbuka's session into pints - he had 12 of them - which helped paint the ape as a problem drinker.
Other commentators suggested the escape wasn't "opportunistic" at all.
Writing about the escape, Field said that Kumbuka did not break any locks or "smash any windows and was never "on the loose".
He added that the zookeeper and Kumbuka had an "incredibly close bond" which meant he was able to "continually reassure Kumbuka, talking to him calmly and in the same light-hearted tone he would always use, as he removed himself from the area."
After staff alerted authorities to the 18-year-old western lowland gorilla's escape, he explored the zookeeper's area, which was next door to his enclosure. It was there that he settled in to down the squash.
"Kumbuka was immediately contained in the non-public area by quick-thinking zookeepers responding to the alarm, where he was tranquilised and moved back into his den."
A day after Kumbuka escape the Born Free Foundation said it was a "startling reminder" of how dangerous wild animals could be when kept in captivity.
Chris Draper, associate director at the foundation, said: "This incident could have ended very differently."