The reality star-turned-beauty guru shared some intimate snaps with her 78.2 million Instagram fans, giving a behind-the-scenes glimpse of the shop.
"My vision," she captioned the photos.
"I can't wait for you guys to see what goes on inside my mind and what I've been working on. 100% Kylie."
No word yet on when the store will be finished and open to the public, but Jenner did tease her fans by posting the caption: "Soon".
It has been a busy week for the 19-year-old, who also released her first ever Kylie Cosmetics collaboration with sister Khloe Kardashian.
The Koko Kollection launches on Friday 9 November. It features three liquid lipsticks and a lip gloss designed by the sisters.
"I couldn't be prouder of the empire you created and I'm thrilled to be apart of it now," Kardashian wrote to Jenner on Instagram.
She also revealed it was the "first surprise of the holidays", so perhaps there are more Kardashian-Jenner makeup partnerships in store.
Watch this Lip Kit-shaped space.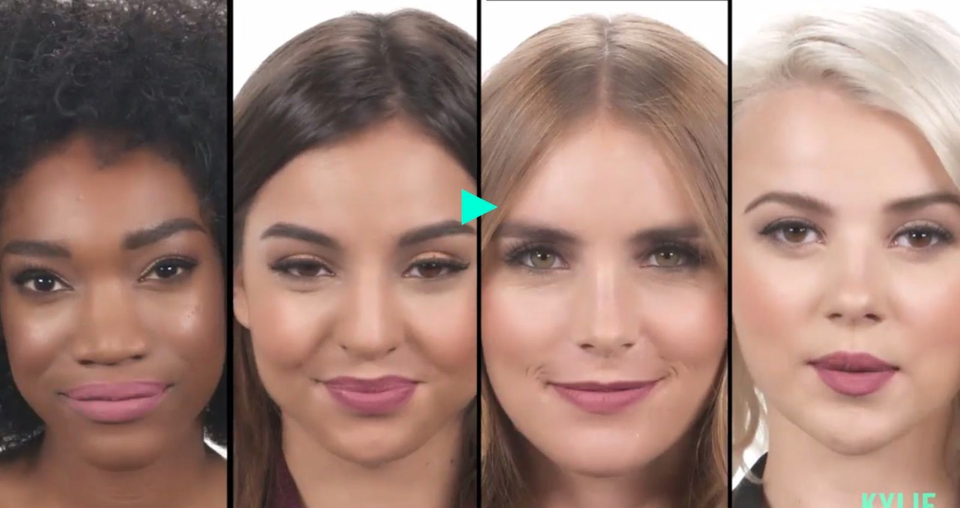 Kylie Jenner Lip Kits On Different Skin Tones