Kylie Jenner's Lip Kits are notoriously difficult to get your hands on, with new colours selling out faster than you can pucker up.
But if so far you've been unable to get the shade of your dreams, then today could just be your lucky day.
Jenner has announced the biggest restock ever - "with the most lip kits you could possibly imagine" - will be taking place over the 1 to 4 July.
"We've been working really really hard these past few months to make as many lip kits as we possibly can, because if you know me you know that I hate that' they're always sold out," Jenner said on Snapchat.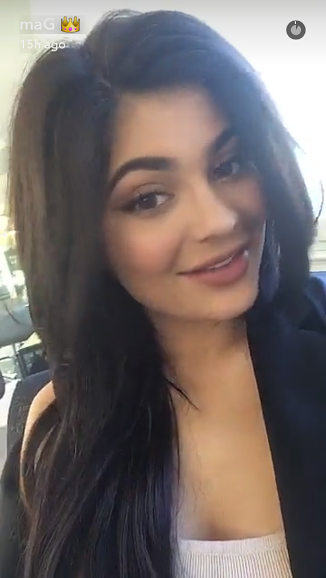 Jenner also took to Instagram to make the announcement on her Kylie Cosmetics account.
"I know it hasn't always been the easiest thing to get my lip products and you have been amazing and patient as I have been working to make more product for all my customers and fans," she wrote.
"You have been so great about setting your alarms, posting, sharing restock time and getting on the website to get what you want before it sells out and I appreciate that so much. But my dream is that you can buy my products when you want and it isn't always so hard."
She added that she hoped this would mean lip kit devotees would be able to enjoy a relaxed weekend.
"I can't promise everything will always be available all the time," she continued.
"But it is our goal to make sure the store is open on a more consistent basis as we are making more product every single day and adding it to the website. If we are out of stock please trust me that we are making more and will restock your favorite shades as soon as we can."
Jenner also revealed that due to intense customer demand she would also be making her lip liner and matte liquid lip colour, in Candy and Mary Jo shades, available to buy separately for the first time ever.