In an interview with Rolling Stone, the 'Dancing' singer denied ever referring to the US reality star as a "secondary reality television personality".
The 49-year-old Aussie star insisted that was "lawyer speak" and described the legal battle, which was settled out of court and saw her retain the trademark rights to 'Kylie', as "awkward".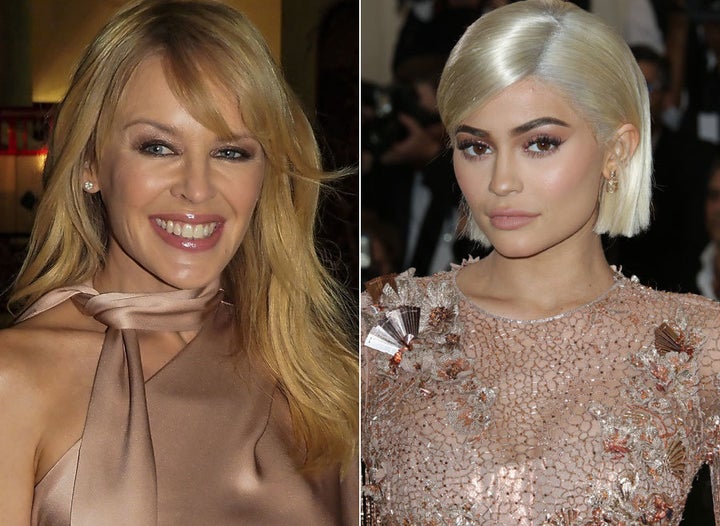 She said: "I've never met Kylie Jenner. I've never met any member of the family – actually, I've met Kendall just in passing at a fashion event – but I honestly don't know them.
"It's awkward, because fans get so loyal and vocal, and we love that! But it was nothing personal at all, I'm at pains to say.
"Trademark is long, it's boring, it's expensive, and it's really important. I've been doing that for years and years. It was just causing confusion with customers. As long as it's clear, then we can all win."
Legal papers at the time suggested that Kylie J wasn't entitled to full custody of the name 'Kylie' because she's a "secondary reality TV personality", compared to Kylie M, an "internationally-renowned performing artist, humanitarian and breast cancer activist".
The singer has now admitted she was "upset" that the quote was attributed to her.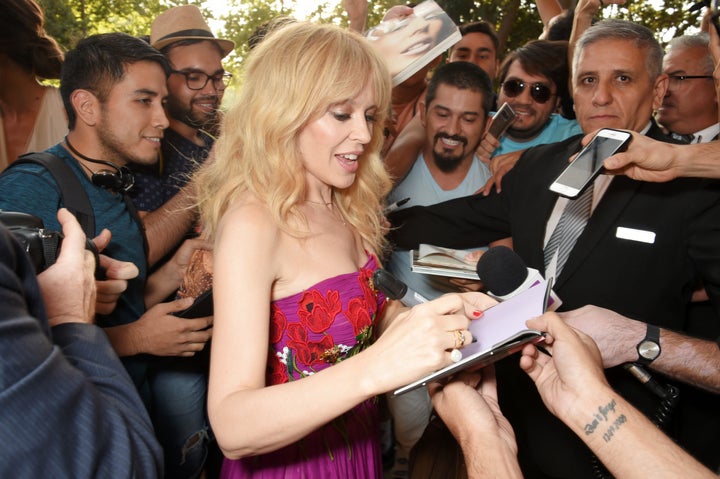 "Can you imagine me saying that?" she says. "That was just unfortunate that that is how those lawyers speak.
"So I genuinely hope that it's understood: That certainly did not come from me. Good news is, that's all wrapped up, we didn't have to go to court. That's all done. And I'm sure I'll meet them one day."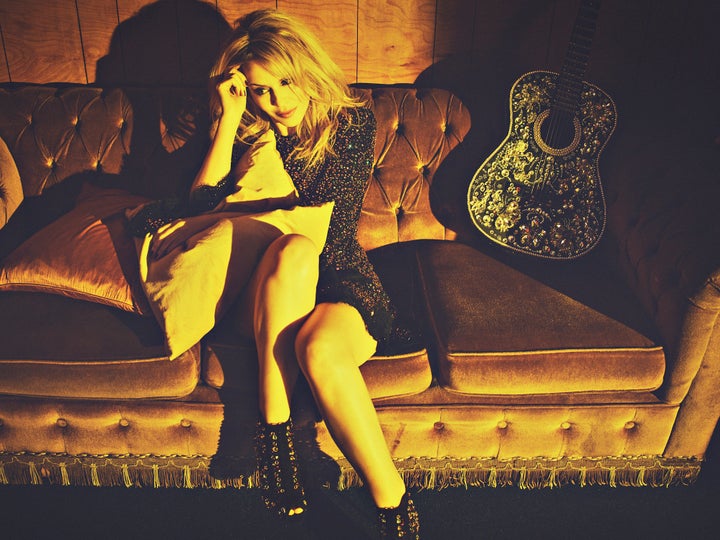 Meanwhile, Kylie is back to doing what she does best: releasing perfectly formed pop songs.
Her latest single, 'Dancing', is a pop/country hybrid, and the first single from her highly-anticipated 14th studio album, Golden, which is set for release in April.