La Roux has criticised Fox for using one of her hits to soundtrack a news segment about bulletproof clothing.
On Monday, a broadcast of 'Mornings With Maria' on Fox Business used the hook from the song 'Bulletproof' in the background of a back-to-school item about bulletproof clothing and bags for children, on which La Roux is heard singing: "This time baby, I'll be bulletproof."
The use of the song angered many fans on social media, after which the singer - real name Elly Jackson - responded, branding the music choice "abhorrent" in a statement, insisting she never granted Fox Business permission to use her track for the segment.
She told Billboard: "Using Bulletproof, a song I wrote about relationships, for a piece like this is abhorrent. I have never, and would never approve my music to be used in this way."
A Fox Business Network responded (via BBC News): "The song was chosen by the production team and the selection has been addressed."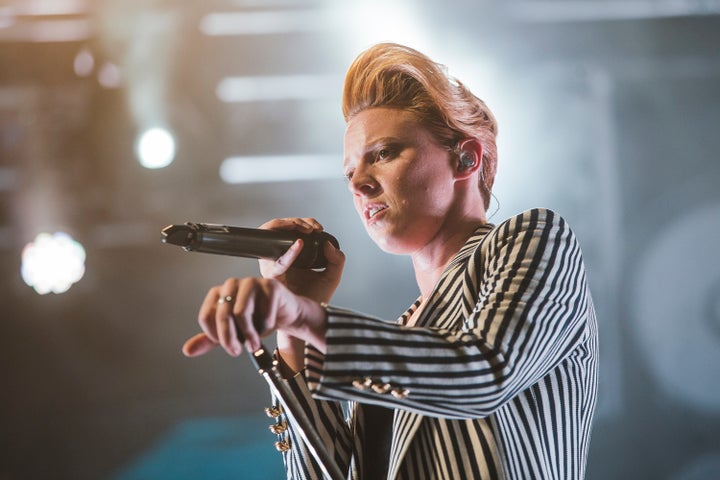 During the controversial segment, host Maria Bartiromo interviewed the marketing manager of MC Armor, Carolina Ballesteros Casas, during which they discussed "fashion-forward" bulletproof clothes that children could wear to school, including puffer jackets and a tank top.
'Bulletproof' reached number one in the UK singles chart in 2009, and was the third track to be lifted from La Roux's self-titled debut album.
While La Roux was initially a pop duo, Elly retained the band's name as her solo moniker when she released the follow-up album 'Trouble In Paradise' in 2014.