The days of throwing out food once it reaches its use-by date could soon be a thing of the past thanks to new hi-tech labels that go bumpy when a product has spoiled.
The innovative packaging, developed by UK start-up company Mimica, is smooth when the food is fresh, but signifies a product is no longer safe to eat when bumps can be felt on the label.
The labels are designed to cut the amount of food waste we generate by providing a more accurate sense of freshness based on product quality, rather than estimated dates. According to the Food Standards Agency, the UK throws away more than seven million tonnes of food every year and almost 50% of this comes from our homes.
Arla Foods, a dairy cooperative owned by 11,200 farmers, who supply milk, cheese and other dairy products to major UK supermarkets, is currently conducting consumer research on the labels to gauge public interest.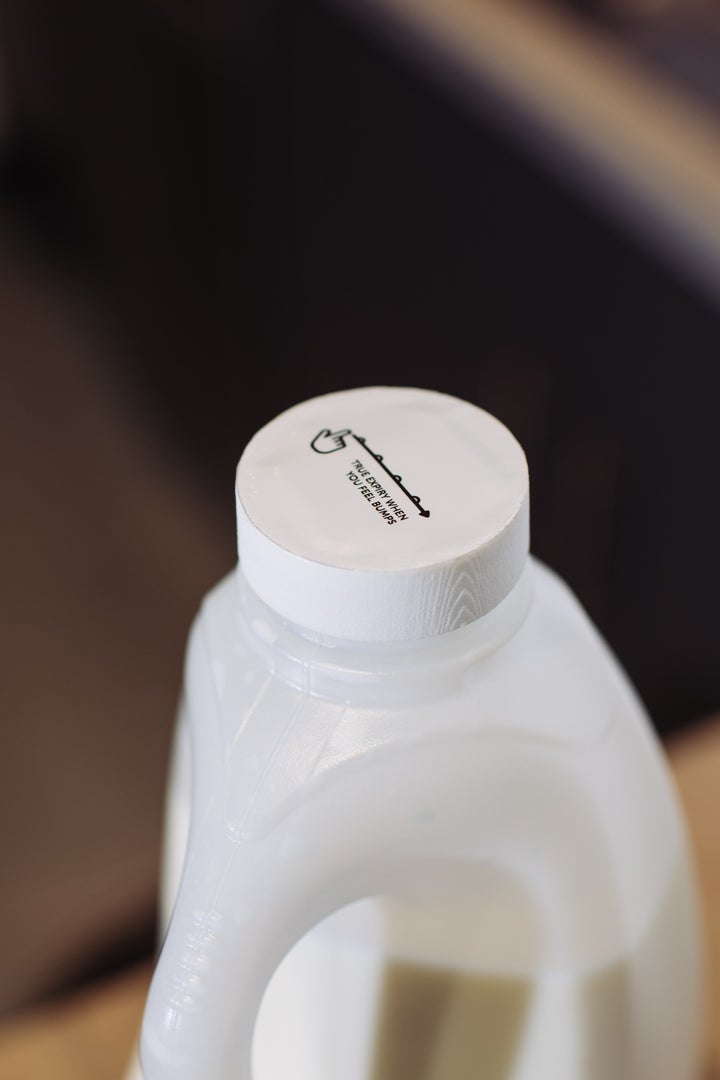 The label indicator, known as Mimica Touch, works by reacting to changes in the packaged food and to temperature changes. These result in a breakdown of the gelatine layer within the label, which turns the surface from smooth to bumpy.
In the coming months Arla Foods and Mimica will research consumer reaction to the labels before deciding whether to take the product trials further.
Commenting on the trial, Tomas Pietrangeli, managing director for Arla Foods UK said: "We're hoping that consumer research will suggest this should go to a wider trial. Mimica's indicators are truly innovative and could not only help reduce food waste but also help those with visual impairments identify, through touch, when food is no longer safe to eat."
Solveiga Pakštaitė, founder and director of Mimica, added: "We are really excited to be working so closely with a highly innovative organisation like Arla to bring accurate food spoilage information to consumers to provide peace of mind and the confidence to use food for longer. It's important to Mimica that we work with companies that share our social values and vision."