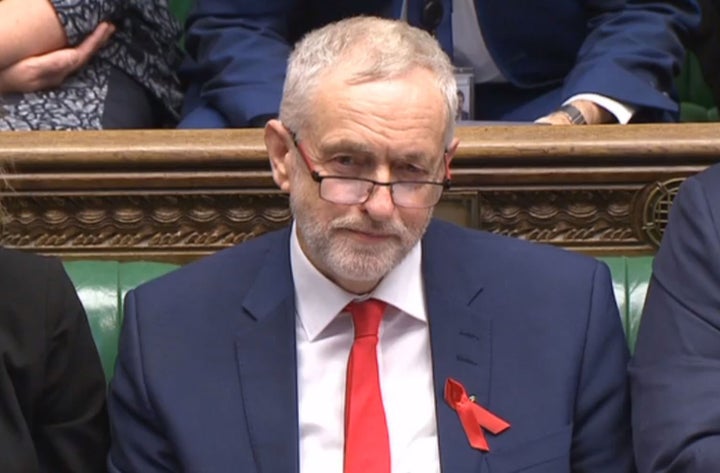 Labour MPs are threatening to 'work to rule' after their Chief Whip Nick Brown spoke at a Momentum conference that called for mandatory reselection of Westminster candidates.
Backbenchers are also set to 'go rogue' in protest at Brown's failure to discipline shadow ministers who defied the party whip on a Commons vote on Brexit last week.
HuffPost UK has been told that a delegation of veteran MPs has sought a meeting with their Chief Whip this week and a collection of backbenchers will also write to register their discontent.
The issue ignited as the weekly meeting of the Parliamentary Labour Party (PLP) on Monday heard how the party "just wasn't being listened to" by voters in the recent Sleaford and North Hykeham by-election.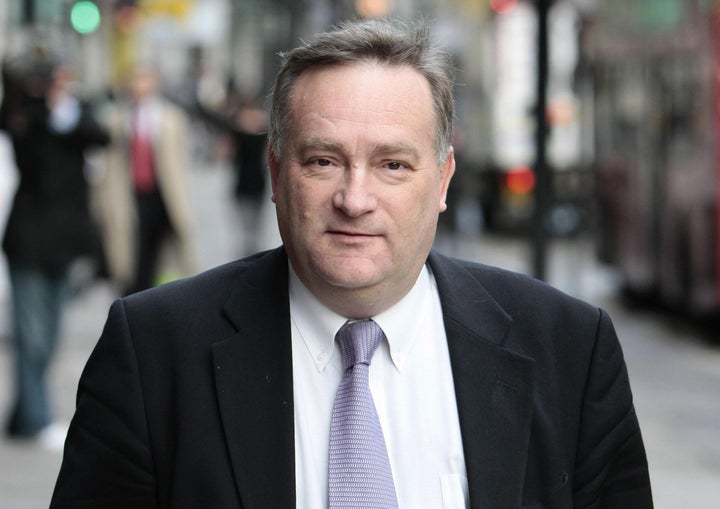 MPs have reacted badly to Brown's decision to turn up as 'keynote speaker' at a 'Momentum North' conference last week.
The meeting of the left-wing grassroots movement passed a motion to impose compulsory re-selection of all Labour candidates for the next general election, website LabourList revealed.
Instead of the current 'trigger ballot' requirement, the motion called for a new system where "individual CLPs get to shortlist their own candidates, and select them on a one-member one-vote basis".
With many local party memberships now dominated by Jeremy Corbyn supporters, the move could lead to a swath of Labour MPs being kicked out of Parliament.
Discontent also grew after three shadow ministers – Catherine West, Tulip Siddiq and Daniel Zeichner – refused to back the Labour line committing the party to triggering Brexit talks by April 2017.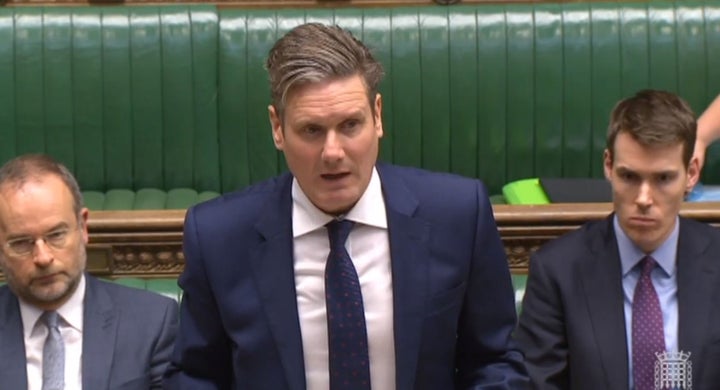 None of them was reprimanded, despite Shadow Brexit Secretary trying to hold the party's line and despite backbenchers being told to turn up to vote on Brown's orders.
Individual MPs will write and email Brown to "express their astonishment and disappointment" at both his attendance at the Momentum event and at the whipping of the Brexit vote.
One Labour MP told HuffPost: "The Chief Whip is supposed to represent unity and here he was as keynote speaker at this organisation that wants to deselect Labour MPs. It's astonishing.
"Lots of people are saying they will now 'work to rule'. If you feed the dogs at a Momentum meeting, all requests for loyalty go out of the window.
"People can vote when they want, rebel when they want. That's without precedent.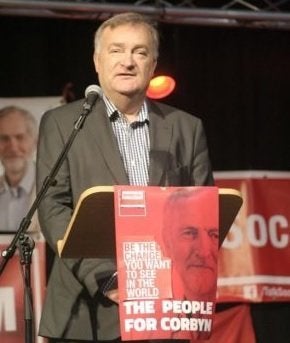 "They will have real difficulty trying to enforce discipline on backbenchers if they say it's OK for shadow ministers to do as they like on something as important as Brexit.
"Why should any of us pay a blind bit of notice to anything the whips say? They fatally undermined what tiny authority and credibility the whips' office had."
Another senior backbencher told PoliticsHome.com: "On the one hand the Chief Whip wants to curry favour with a divisive faction and expecting discipline from backbenchers, while at the same time turning a blind eye to to shadow ministers who vote against the frontbench.
"There is a real sense of disbelief and anger that Nick would allow himself to be used by an organisation like Momentum, who are getting more discredited by the day, even among Jeremy Corbyn supporters."
Vernon Coaker, who led Labour's by-election campaign in Sleaford, told the PLP on Monday that the party's messages on the NHS and other issues were not being heard by the voters.
Labour came fourth in the by-election, just a week after it lost its deposit in the Richmond Park by-election.
Shadow Chancellor John McDonnell blamed Labour MPs disunity for the party's poor poll performance - with it registering just 25% in a YouGov survey last week.
But one MP told HuffPost: "The PLP has been fairly united since Jeremy's re-election in September. And yet we are still coming fourth in by-elections and our poll ratings have plummeted.
"Given we are united, that can only be the public realising the certainty of Jeremy Corybn's candidacy for Prime Minister."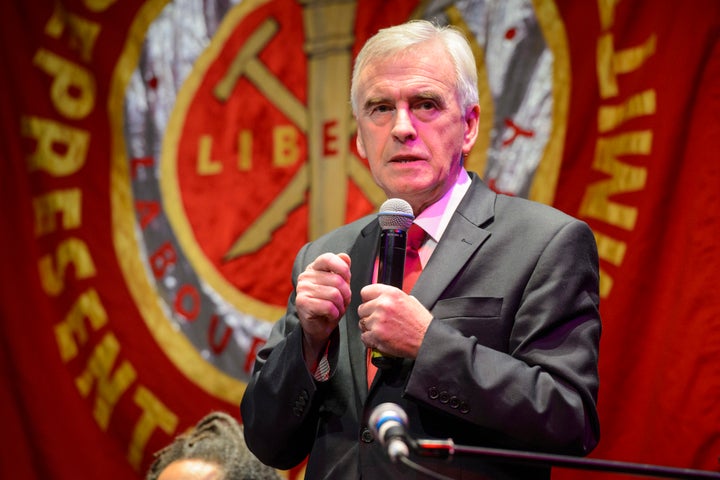 Momentum's national organisation insists that the motion passed by Momentum North, which follows similar moves by other local branches, was non-binding.
Jamie Driscoll, one of the organisers said: "It's not about targeting this or that 'faction'; the phrase 'revenge deselection' is deliberately used as a smokescreen. We have just voted unanimously that all Labour MPs – including Jeremy Corbyn – should face open, democratic selection between every general election."
More than 250 activists and councillors attended the conference, as well as MPs Chi Onwurah, Emma Lewell-Buck and Ian Mearns.
At the conference last week, Brown called on MPs to set "an example of unity".
"First and foremost, I think the party has to accept that Jeremy won fair and square and is the leader of the Labour Party," he said.
"It's up to the rest of us to support his leadership and to make sure that the Parliamentary Labour Party can work in a single-minded, united and effective way, standing up for Labour's core values, holding the government to account, setting out our alternative agenda and giving an example of unity to the rest of the Labour Party and more generally to the Labour and trade union movement. That's what I'm setting out to achieve."
A spokesperson for Momentum stressed the difference between its national body and local branches: "Momentum is not campaigning for mandatory reselection or the deselection of any MP.
"Selections are a matter for local party members and affiliates, in accordance with Labour Party rules."
Popular in the Community