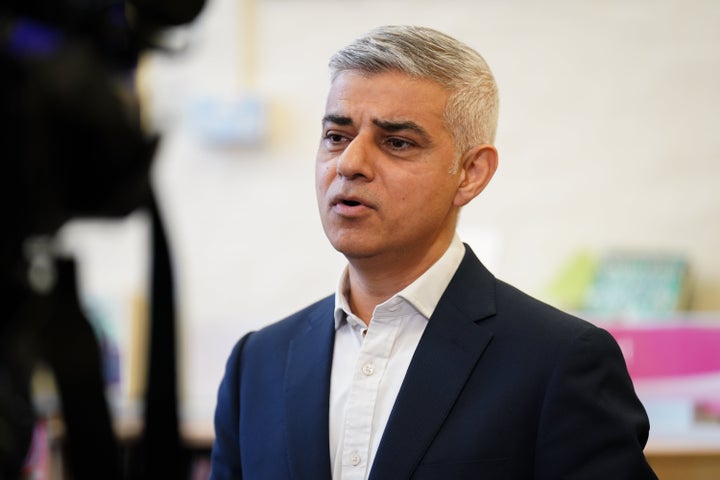 A Labour civil war has erupted after Sadiq Khan's road pricing scheme was blamed for the party's failure to snatch Boris Johnson's old seat.
Angela Rayner, Labour's deputy leader, said on Friday morning the mayor's decision to expand the Ultra Low Emission Zone (ULEZ) scheme across the whole of London was largely to blame for the loss.
"Obviously Ulez was a major issue in the by-election there is no getting way from that," she told the BBC. "It's pretty clear that had an impact on the vote."
"The idea we didn't know there was an issue on Ulez is for the birds, we did know that."
Piling pressure on Khan to change tack, a Labour source told HuffPost UK: "If Uxbridge helps us junk more crap then good."
But a source close to Khan insisted there would be no U-turn on ULEZ.
They said: "Winning Uxbridge and South Ruislip was always going to be a struggle for Labour.
"Labour hasn't won this seat for five decades and Tony Blair didn't even win it during the 1997 landslide.
"Sadiq has always been clear that expanding the ULEZ was a really difficult decision, but necessary to save the lives of young and vulnerable Londoners."
Under Ulez, people in the capital are charged £12.50 per day for cars that do not meet emissions standards.
It is due to be expanded far beyond the centre of the city by the end of August, including to Uxbridge.
In his victory speech, new Tory MP Steve Tuckwell said it was the London mayor's "damaging and costly Ulez policy that lost them this election".
"It's not the right time to extend the ULEZ scheme in outer London, it's just not," he said earlier this month.
Khan has argued strongly it is necessary to improve London's air quality.
Shortly after the result, Steve Reed, the shadow justice secretary, said of the part Ulez played in the Tory victory: "When the voters speak, any party that seeks to govern has to listen.
"I think those responsible for that policy will need to reflect on what the voters have said and whether there's an opportunity to change."