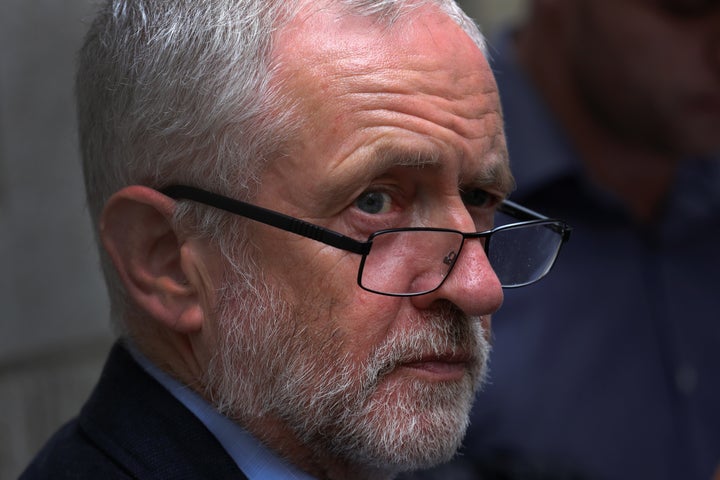 In a memo to NEC members, passed in full to HuffPostUK, Labour's HQ said that the Home Office could stop the conference taking place unless they managed to resolve the issue.
Following a decision to boycott security firm G4S, the Labour party are in conversations with just one bidder for the gig: Showsec.
But a leaked memo to Labour's General Secretary Iain McNicol reveals that the company is involved in a bitter dispute with union GMB, who, according to the memo, argues Showsec is "not unionised, will not agree to unionisation and indeed have set up the staff association to prevent it."
Guido Fawkes has reported that Labour HQ is attempting to resolve the problem by seeing if there is "a possibility of the G4S decision being reversed".
But HuffPost understands that G4S would be unable to carry out the contract in time for this September if approached at this point.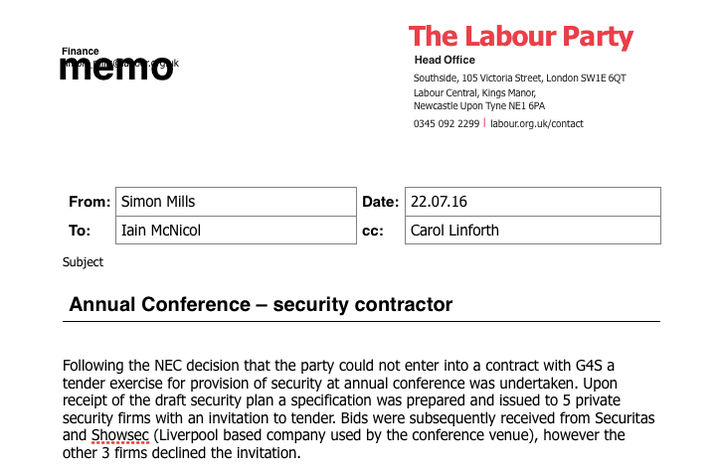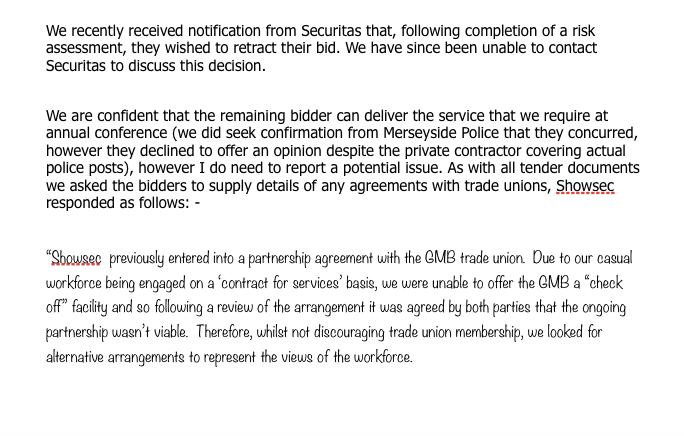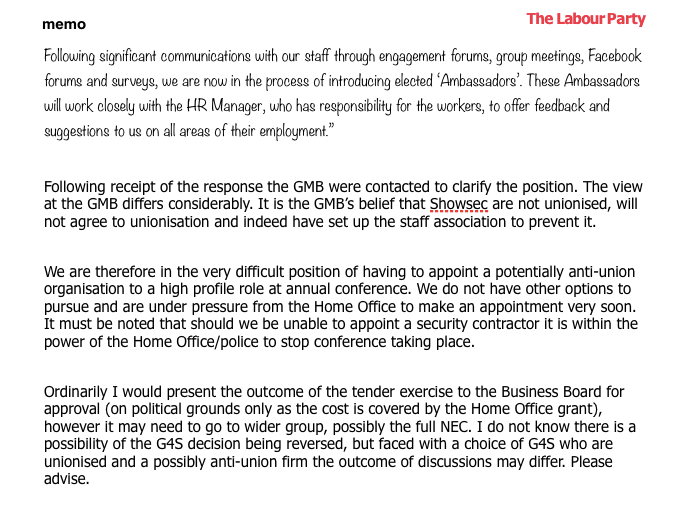 HuffPostUK has been told by party sources that some NEC members have argued it would be simpler to lift the G4S boycott rather than hire a firm which is not recognising trade unions.
But a security industry source has said that approaching another firm at this stage would be fruitless. "Typically a security provider would be planning large, complex annual events up to a year in advance. Staff need to be accredited and cleared to work, links with the police and other security agencies need to be put in place and accommodation for staff teams has to be reserved", they said.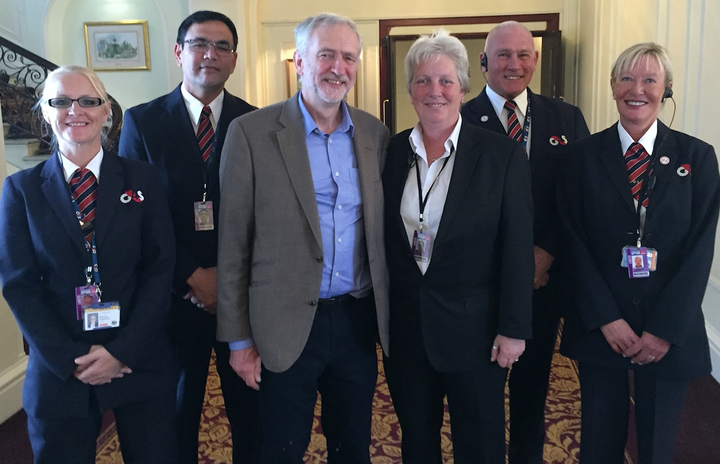 G4S told HuffPostUK that the company have not been formally approached by the Labour party. A G4S spokesman said:
"G4S has secured the Labour Party's annual conference for over 20 years and
the feedback from officials and the police on our work last year, as in the
past, was extremely positive.

"Clearly we are disappointed not to continue such a successful working
relationship."
A Labour Party spokesperson said: "We don't comment on leaked documents".