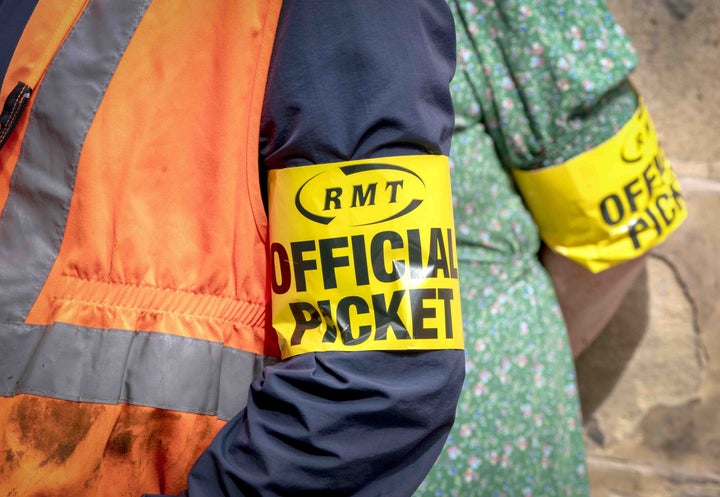 Four Labour frontbenchers who stood on picket lines during last week's rail strikes have avoided the sack.
Labour whip Navendu Mishra, shadow minister Alex Sobel and parliamentary aides Kate Osborne and Paula Barker all defied Keir Starmer to attend pro-strike demos.
The Labour leader's office emailed shadow cabinet members ahead of the three one-day walkouts telling them that neither they nor members of their teams should appear on picket lines.
One shadow cabinet member told HuffPost UK: "It's a sensible decision given Tories want to blame us for their failings. We mustn't fall into their trap."
But in a challenge to Starmer's authority, al four rebels were pictured on picket lines the following day.
It has now emerged that all four will be written to warning them about their future conduct - bur crucially, they are being allowed to keep their jobs.
Osborne, who is a parliamentary private secretary to shadow Northern Ireland secretary Peter Kyle, tweeted: "On the picket line at Bromley. I'm a trade unionist, I will always stand on the side of the workers. Solidarity."
Navendu Mishra, who is MP for Stockport, tweeted: "This treacherous government has underfunded & mismanaged our public transport network for more than a decade. As a proud trade unionist, I stand with all workers on our railway network who are taking industrial action to fight for their jobs & keep passengers safe #RailStrikes."