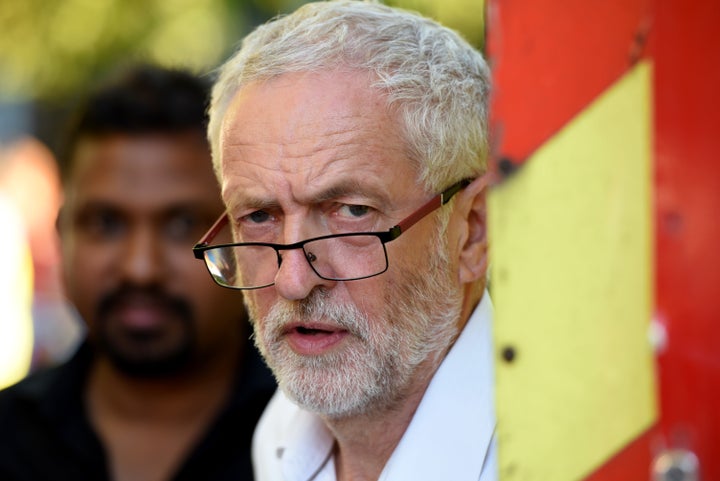 Jeremy Corbyn faced anger from Labour members over his performance in the EU referendum in a televised debate today.
During the BBC show, one audience participant, who described himself as a "long-standing member" of the Labour party, said he was "extremely disappointed" by Corbyn's role in the campaign. He said:
"I was extremely disappointed with you Jeremy, if I can address you directly, about your role in the campaign.
"You did not campaign hard enough, you did not go to the North East. Why I don't know, that is a small example.
"I do not think we should lie down and accept Brexit. We should fight for our place in Europe, it is too important."
A second audience member also challenged Corbyn to take responsibility for Remain losing the referendum by 2%, saying David Cameron had "had the decency" to stand down after the result, but that Corbyn had not.
Corbyn replied that two-thirds of Labour supporters voted to remain, but only a third of Conservative voters had, and that his constituency voted 70% Remain, whereas Owen Smith's had been split 50/50 over the result.
"I did my best in that campaign", he said, which caused a chorus of "no you didn't!" from the audience.
A third audience member criticised Corbyn for not making the Remain case "passionately" enough.
Elsewhere in the debate, Smith repeated his support for a second referendum or a general election on the terms of leaving the European Union.
Following the results of the EU referendum Corbyn came under attack from within Labour ranks for what was seen as a lacklustre campaign, in which he dodged opportunities to appear on cross-party platforms for Britain Stronger In Europe (BSIE).
Will Straw, the head of the official Remain campaign, said he felt "let down" by the Labour leader, and said that it took six months for him even to secure a meeting with Corbyn's office.
Popular in the Community