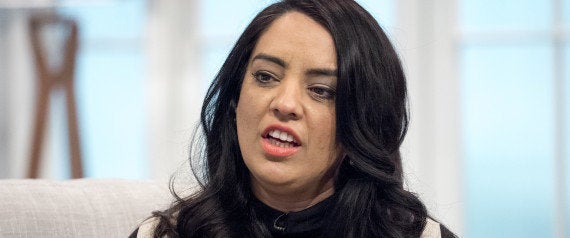 A Labour MP has revealed how she is being subjected to a "systematic campaign" by men in her local party to ruin her reputation.
Writing for The Huffington Post UK today, Bradford West MP Naz Shah said the attempt to "malign" and "denigrate" her character came after the national Labour Party acted to take control of the selection of candidates in key Bradford Council seats.
Shah was prompted to speak out following Monday evening's Newsnight report on the experience of Pakistani women within the Labour Party.
Speaking to the programme, the Labour MP for Luton South, Gavin Shuker, said the party had a "real problem" in getting "capable young women in the Asian community selected" as parliamentary candidates.
In January, the Labour National Executive Committee (NEC) decided to take control of the selection process in six Bradford Council wards.
In her blog for HuffPost UK, Shah said she was targeted by men in her local Labour Party for supporting the move.
"The fact remains that unfortunately we have pockets of patriarchy and misogyny within my community and society at large," she said.
Shah said when she fought the last election campaign she was told there were doctored pictures circulating which would be used to damage her reputation.
"Then, nearer to the election, one of my opponents key supporters tweeted a picture out with a hashtag of #topnightout, which was then used by others with a slogan of 'do you want your daughters to be like her?', all because I went to a party of a friend," she said.
Shah said the fear of reprisals means the voices of powerful men in the community go unchallenged.
In a message for the man who threatened her with the picture, she added: "You called me your daughter, your sister, yet because I refuse to endorse your hunger for power and control, you set out to bring me down.
"Where are your 'community meetings' when education levels have been falling? Why don't you exercise your democratic rights when young people don't have jobs? Where are your meetings when our communities are effected by drugs and crime? Where are your solutions then?"