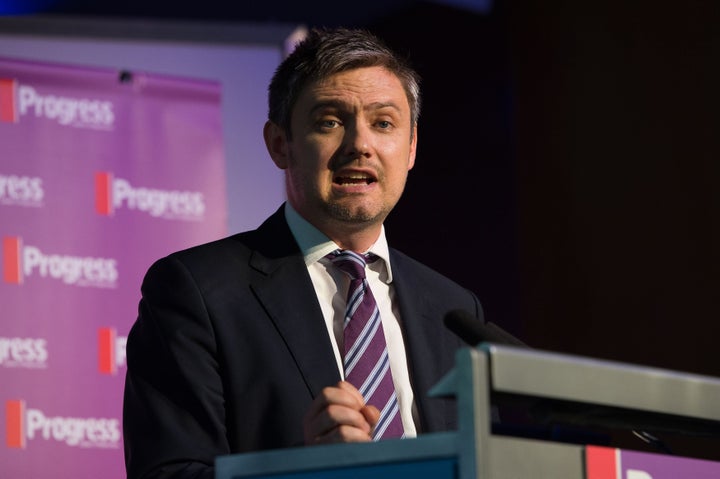 An MP suspended from the Labour Party over alleged sexual harassment claims has questioned the "integrity of the process" which led to the charges against him being made public during a "politically charged time".
HuffPost UK was the first to report that John Woodcock, a former No.10 aide and shadow minister, had the party whip withdrawn following a decision by general secretary Jennie Formby to apply the sanction.
Woodcock, a fierce critic of Jeremy Corbyn, is accused of sending inappropriate texts and messages to a former female staff member between 2014 and 2016.
The MP for Barrow said he did not accept the charge brought against him but was committed to a "thorough and fair investigation of the case".
Woodcock said he was "very concerned" that "selective" details of the case had been disclosed and that publicity of the case was cited as a reason to suspend the whip.
The ruling National Executive Committee (NEC)'s disputes panel decided late last year that the matter met the evidence test needed for a fuller investigation and referred his case to the National Constitutional Committee (NCC).
The three-member disputes panel - convened specifically for sex harassment cases and which hears all cases 'blind' with the complainant and respondent's identities kept anonymous - had decided at the time not to suspend him.
Partly because the case was historic and involved written rather than physical contact, it decided Woodcock should remain a party member until the case was resolved.
But HuffPost understands that following an intervention by Formby the backbencher was informed by the party whips on Monday that he is now suspended pending the outcome of his case.
If the NCC decides further sanction is necessary, he could be further suspended or even expelled from the party.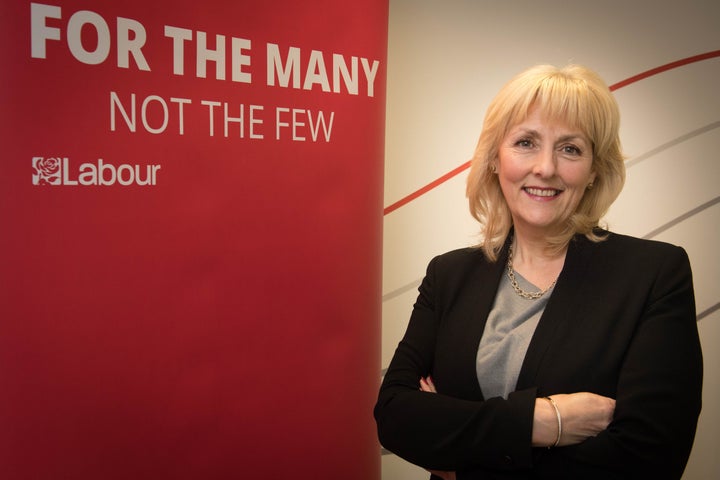 As general secretary, Formby has the power to intervene in such cases if she feels a suspension is necessary to protect the reputation of the party.
She is understood to have relayed her decision to Shadow Chief Whip Nick Brown on Monday afternoon.
A Labour Party spokesperson told HuffPost: "John Woodcock has been suspended from the Labour party pending due process. It would not be appropriate to comment further on an ongoing case."
Woodcock's Barrow seat in Cumbria had a tiny Labour majority of just 209 votes ahead of the Tories at the last general election.
Theresa May was in his constituency on Monday, campaigning in the local elections, but her visit was a reminder that the Conservatives hope to pull off a shock victory similar to Copeland, where the party held onto the former Labour seat last June.
Woodcock was unavailable when asked for comment by HuffPost but later published a statement on Twitter.
He said: "I do not accept the charge being brought against me but have been co-operating fully with the process and remain committed to a thorough and fair investigation of the case."
He said he had been advised to "maintain the confidentiality of the case to ensure the fairness of the process" and to reassure other complainants they could bring forward cases "without being exposed to unwelcome publicity".
"I am therefore very concerned that one of the very few individuals with knowledge of the case chose to place selective details of it in newspapers this weekend," Mr Woodcock said.
"Labour's new general secretary has cited this publicity as a reason to suspend me from the Labour whip.
"The decision at this politically charged time to place details of my case in the press and then suspend me places a serious question mark over the integrity of the process, which serves neither those making complaints nor those facing allegations.
"I want this complaint to be judged in a way that is seen to be fair."
Fellow MPs Jared O'Mara, Kelvin Hopkins and Ivan Lewis have all had the party whip withdrawn in recent months pending investigations into their conduct.
It can often take months, if not years, for disciplinary cases to be heard. Formby has vowed to make the process quicker.
A former aide to Gordon Brown, the MP has repeatedly criticised Corbyn over his response to the Salisbury nerve agent attack, the UK's airstrikes on Syria and on moves to abandon Labour's policy of renewing teh Trident nuclear weapons system.
Woodcock came under attack from Corbyn supporters on Friday when he warned that Amber Rudd's departure could be bad for those opposing Brexit.
He was in the Commons chamber on Monday and tweeted that he had met ministers about key issues in his constituency.